6:37 a.m., 4,081 feet
September 25, 2020
On Sept. 20, the entrance of Burrows Trailhead, enveloped under vibrant branches and leaves, remained colorless in the 4:45a.m. darkness, approximately two hours before sunrise. 
Moonlight gleamed on the Camel's Hump map at the beginning of the path, the words and pictures on the wooden sign illegible to the naked eye. 
Before the sun could share its light, Burrows' multi-hued vegetation and shining streams appeared a muted blue.
Though seemingly desolate at dawn, the 2.1 mile hike is the most popular trail leading to Camel's Hump Summit, averaging over ten-thousand visitor sign-ins since 2012, according to the Vermont Department of Forests, Parks and Recreation website.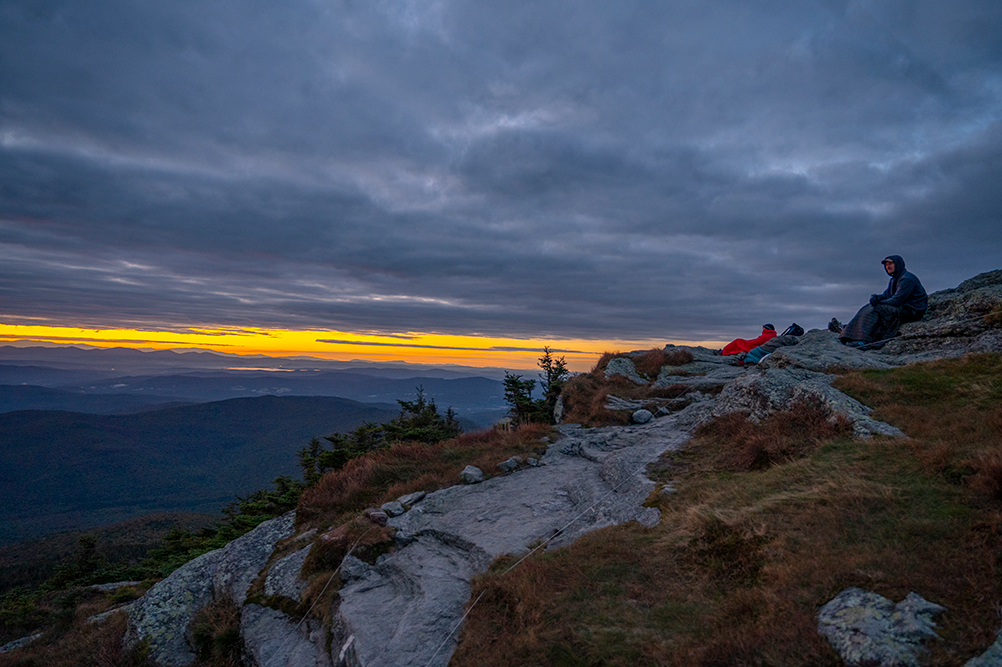 The crisp end-of-summer air attracts hikers during the day, but on this early morning, the temperature dropped to a less comfortable 30 degrees with a windchill of 19 degrees at the summit, according to National Weather Services' Enhanced Mountain Point Forecasts.
Despite lowering temperatures, sunrise-hikers continue to drink their morning coffee, lace up their hiking boots and hit the road while the rest of Vermont sleeps. 
UVM junior Maggie Mayhew ventured up Burrows for sunrise Sept. 5.
"It was super cold and windy, but the short-term discomfort is definitely worth it," Mayhew said. "We warmed up as we got into the hike." 
Mayhew described waking up at 3:00 a.m., leaving her apartment at 4:00 a.m., and arriving at the trailhead at 4:45 a.m. in hopes of making the 6:21 a.m. sunrise.
"The beginning was dark, but by the middle of the hike the moon lit the trail enough where we could turn off our flashlights," Mayhew said.
On Sept. 20, the sun rose at 6:38 a.m. Every day, the time the sun rises moves later until the end of Daylight Saving Time on Nov. 1, meaning  hikers can enjoy longer sleeps before their pre-daylight endeavors.
"A couple of weeks ago when we went, I was surprised at how many others hiked up that morning," Mayhew said. "There were already several groups sitting when we arrived at the top."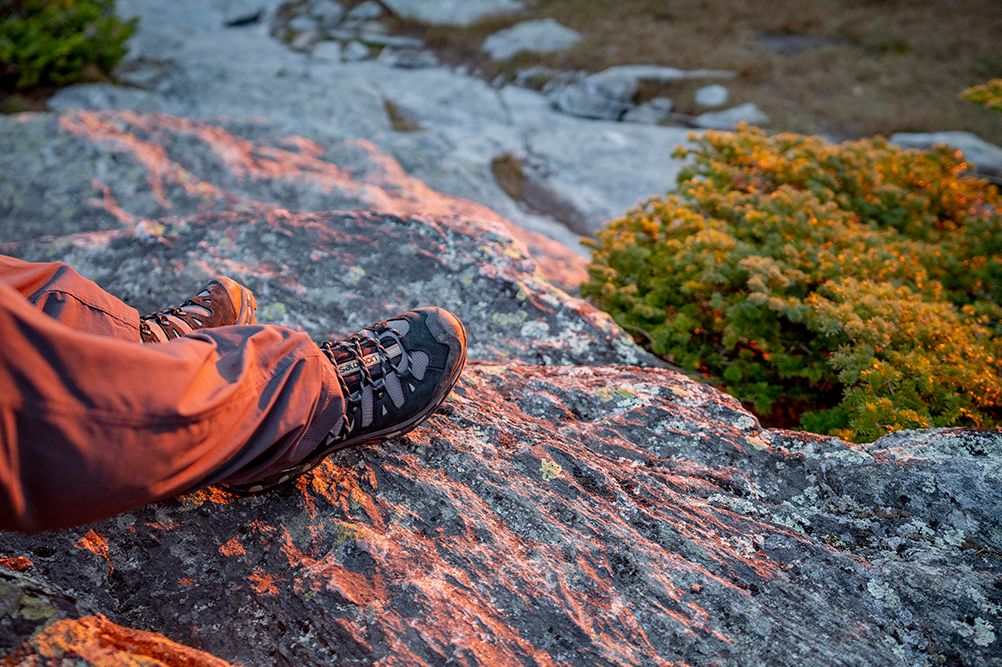 Camel's Hump also hosted an audience of people on Sept. 20. Groups sat quietly, their gazes directed at the east, patiently waiting for the fiery colors to cover the terrain. 
The Camel's Hump summit transformed from a dimly lit landscape to a kaleidoscopic spectacle as the sun emerged from New Hampshire's White Mountains.
The moss, grass, shrubs and flowers sat amongst the silent climbers. All of the life on the mountain became blanketed by the sun's orange tint.
As 6:38 a.m. turned to 6:39 a.m., some visitors, barely enduring the cold air, immediately stood up and made their way down the mountain. But those who decided to stay for a few minutes longer continued to take in the beauty of the sun as it crawled into the sky.