Burly beer makers tell insider tips
For many, drinking beer is a celebration in itself, but for two local Vermont authors, brewing it at home is just as thrilling.
Authors Bill Mares and Todd Haire will be at Phoenix Books in Burlington to talk about their new book "Making Beer."
Mares has been brewing his own beer at home for most of his life, he said.
On top of that, he's been a state legislator, a high school teacher, a reporter, an author and a beekeeper.
Feeling inspired, Mares sent a proposal for the book to his New York editor several decades ago, he said.
"I wrote a draft, but it didn't feel complete," Mares said. "It was missing something, so I set it to the side for years."
The book, which chronicles the revival of traditional beer making in small breweries and the rise of the homebrewer, was a work in progress for Mares for over 40 years.
"I became interested in homebrew in the 1970s," he said, "but it was primitive then. There were no books written about it at the time."
His interest in the book was rekindled after meeting Haire through beekeeping in 2013. Haire, who had been brewing beer professionally for 20 years as the head brewer at Magic Hat and Switchback, was the partner he needed, Mares said.
Together, they crossed the country, traveling to California and Colorado to do research.
Vermont has the most breweries per capita in the United States, and brewing beer in the comfort of your own home is becoming more popular than ever, Haire said.
The process of making beer is one in which people can apply their knowledge base to the creation of a product Todd Pritchard, a UVM nutrition & food sciences professor who teaches the class "What's Brewing in Food Science," said.
Students should consider making their own beer because it promotes interactions between generations and communities, Pritchard said.
"I have had students come to me and report that they are now going to make beer with their father, grandfather or other relative," he said.
"Making Beer" is an "eclectic book," and is perfect for amateurs and professionals alike, Haire said. "We both had a dream," he said, "[and this book shows that] if you work hard at it, you can help make it come true."
The date of the event is not yet announced. It will be at Phoenix Books. Tickets will be $3 per person and include a coupon for $5 off the book.
About the Writer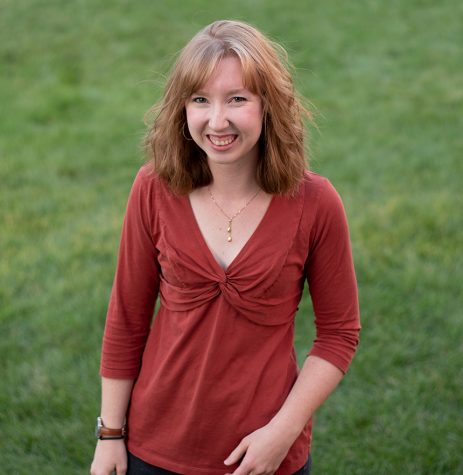 Bridget Higdon, Editor-in-Chief
Bridget Higdon is a senior English major from Sparta, New Jersey. Before becoming Editor-in-Chief, Bridget was a staff writer, the Assistant Arts Editor...