Debut symposium gives English majors a voice
The silence of the Davis Center's fourth floor was broken by the words of writers Emily Dickinson, James Baldwin and Mary Shelley.
The English department hosted its first student symposium March 29 in the Davis Center Livak Ballroom.
The event featured presentations by 27 students from the English department. The students submitted proposals about their papers and were chosen by professors to speak at the event.
Grouped into panels, the students had the opportunity to read their work to a crowd of peers and professors.
Panels were categorized into the fields of literary studies, creative writing and film and television studies.
English professor Sean Witters '98 was a coordinator of the event and gave the opening remarks to the symposium.
"I urge all my students to find a life for their work beyond the classroom and to find a way to connect their work to their world and their lives." Witters said in his remarks.
"
I hadn't realized how much of a community I was part of before this event. It was a reminder of how kind, smart, and special that group of people is."
— junior Anna Gibson
As a graduate of the English program, he created this event because he knows what it's like to do this work, he said.
Witters said he was happy to see his students receive the recognition they deserve. It was a special moment for him as an educator, he said.
"It's an affirmation of the amazing work that I see students do in classes all the time," Witters said.
Junior Cameron Bauserman presented her paper titled "Frankenstein, Femininity and Male Generativity." Bauserman's experience presenting was "nerve-wracking, but also really gratifying," she said.
Bauserman said that she liked presenting her work to a crowd because it was more like a conversation and less of a one-way dialogue. "It was a more dynamic way of working with English," she said.
Sophomore Sunny Nagpaul showcased the creativity of nonfiction writing. The piece she presented, "Theoretical Danger," is a lyrical essay about the assassination of Indian Prime Minister Indira Ghandi.
Nagpaul said that at the beginning of the writing process, she intended for the piece to be a short story, but found that the story spoke for itself.
"I'm not very used to performing anything," she said.
Nagpaul has attended open mic nights Mondays at the Lamp Shop in downtown Burlington, which she said have made her feel more comfortable presenting her work.
Although many students felt similar nerves, the symposium did not create competition between students, only community.
"I hadn't realized how much of a community I was part of before this event," junior Anna Gibson said. "It was a reminder of how kind, smart, and special that group of people is."
Witters said preparations are under way for next year's symposium.  
About the Contributors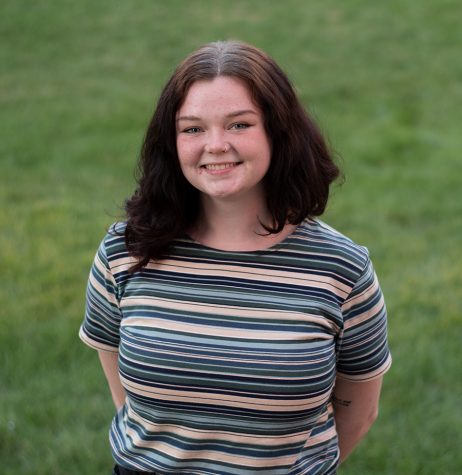 Sarah Robinson, Culture Editor
Sarah Robinson is an English and Spanish double major from Washington, D.C. and Philadelphia. She has been the Culture Editor since May 2019. When she's...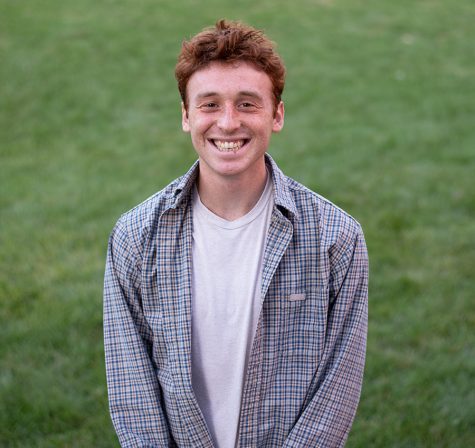 Alek Fleury, Managing Editor
Alek Fleury is an English and Political Science double major from New Jersey (the greatest place on earth). He dedicates most of his life to being the...