Diwali brings light to campus despite restrictions
UVM students clad in mustard-yellow saris and flowing turquoise skirts ornamented the stage for a joyous celebration marking the beginning of Diwali. 
The Indian Students Association held their 14th annual Diwali celebration on Nov. 14 in the Davis Center's Grand Maple Ballroom. Despite the tradition, this year's celebration was the first to take place on Zoom.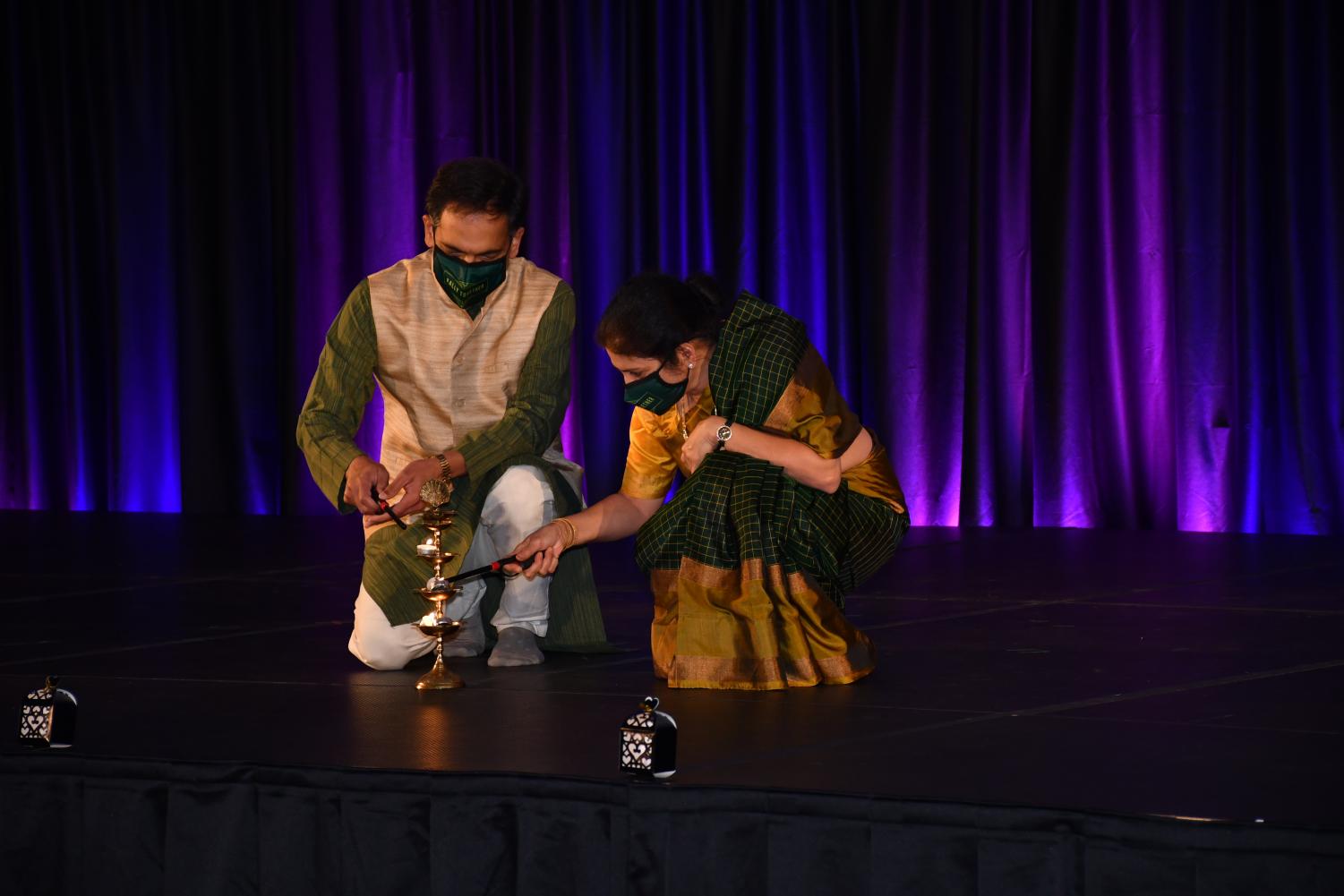 The celebration was scheduled to take place as a hybrid event, with 75 tickets reserved for in-person guests while also being live-streamed for more virtual attendees. 
On Nov. 13 Governor Phil Scott set new restrictions limiting in-person, multi-household gatherings, prompting the ISA to transform their event into a fully virtual experience.
Diwali is a five-day festival of lights and colors. The holiday is celebrated around the world. This year's UVM celebration theme was Food and Festivity.
Diwali is celebrated with one's neighbors, friends and family. People light firecrackers, sing, dance, give gifts and eat sweet desserts and dishes. Most notably, people put on their brightest clothes to symbolize joy and prosperity.
It signifies the triumph of light over darkness, good over evil and knowledge over ignorance.
The speakers of the event, UVM President Dr. Suresh Garimella and Provost Dr. Patricia Prelock, acknowledged the importance of maintaining tradition and community amidst the challenges of the pandemic.
Garimella was the honorary guest of the event. He said that he was grateful that ISA could put on the event despite the prohibition of in-person guests that was imposed only a day before.
"I am proud of our ISA for keeping the flame burning tonight, not giving up, putting the program together and for spreading the message of love, inclusion and tolerance at a time it is most needed," Garimella said.
The event included a traditional song sung by senior Sindhu Donepudi, a dance performed by junior Amulya Jaldu and a magic show performed by graduate student Somen K. Mistry.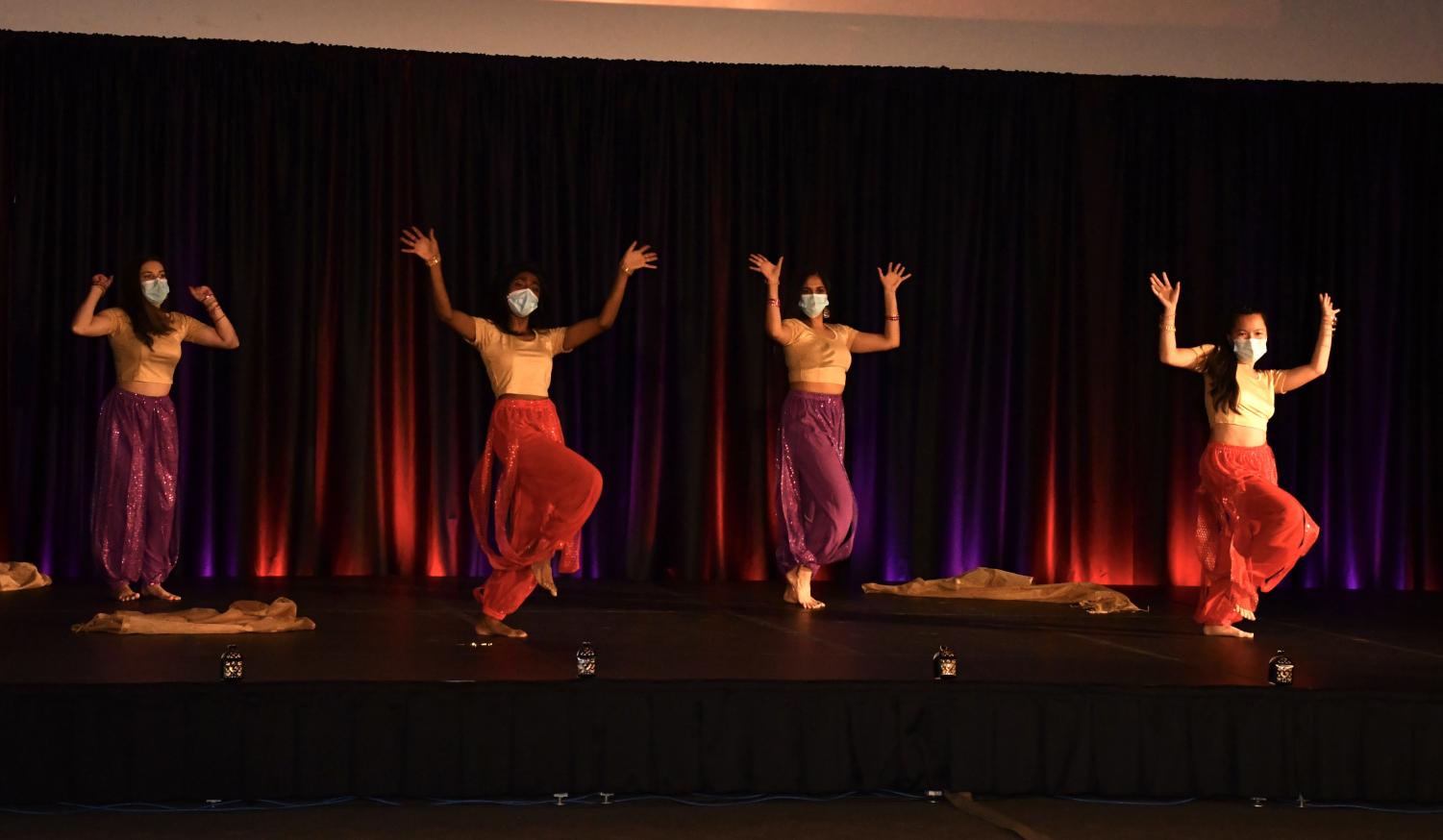 Graduate student Aayudh Das has performed at Diwali every year since 2016. He wore a traditional bright yellow outfit and strummed his guitar to his own medley of songs.
"This year, I put four songs together from four different languages," Das said.
Members of the Celtic Cats and Jazbaa masked up and danced, showcasing the many cultures that UVM celebrates at Diwali. 
Prelock spoke about what celebrating Diwali means to the community.
"We are rooted in the languages of art, dance and music that tell our stories, express our sorrows, hopes and all it means to be human, which is powerfully represented by ISA and what I always see on Diwali night," Prelock said. 
ISA President Bristy Sabikunnahar thanked those who helped to put on the event.
"We put together this event to spread joy and love," Sabikunnahar said.
Sabikunnahar said that the ISA uses Diwali to recognize the diverse cultures embedded within UVM by expressing themselves outside of an academic setting. 
"As international students, we feel homesick, especially during the festival time due to travel restrictions," Sabikunnahar said. "We are delighted that UVM has given us this opportunity to celebrate diversity, our culture and traditions even in this difficult time."
Garimella spoke words of encouragement to the UVM community. 
"The images of Diwali are those of color, light and vibrancy," Garimella said. "[ISA] has made this the most vibrant day of the year here."