Local Burlington author to release her debut novel
For many writers, inspiration is in the air all around them. This is certainly true for one local author whose world travels and diverse studies influenced her debut novel.
Katherine Arden will be hosting a book talk about her first novel, "The Bear and the Nightingale," at 6:30 p.m. Jan. 26 at Phoenix Books in Burlington.
The novel, inspired by Russian fairytales, is rooted in both reality and fantasy. When dark forces threaten the safety of her village, a girl named Vasya discovers that her magical necklace might be the only thing that can provide protection.
Arden's fascination with Russian fairy tales began in childhood after she received a book of stories from her mother. Her interest flourished, and led her to study in Russia for a year before attending Middlebury College.
"After high school I traveled to find myself," Arden said.
At Middlebury, she  studied French and Russian literature, and traveled to both Paris and Moscow for several months at a time.
Still eager to explore, Arden lived and worked on a farm in Hawaii after her college graduation. "The family nextdoor was Russian, and their five-year-old daughter became the blueprint for 'The Bear and the Nightingale's' heroine," she said. "The girl was smart and brilliant."
The first draft of "The Bear and the Nightingale" took nine months, but the entire process took five years because Arden quickly learned revision is the most important part of writing, she said.
"The heavens don't open up, you have to work hard," Arden said.  "You learn so much more from finishing a novel than from starting one."
"The Bear and the Nightingale," which according to Publisher's Weekly is stunning and enchanting, has been interpreted in a variety of ways.
"Some readers say it's a fairy tale," she said, "some say it's historical fiction, others say a feminist fable. There is not one right way to read it."
When asked about her plans for the future, Arden said she would love to write a book series set in France. Arden could also see herself traveling to places like Sweden and Norway in the future, she said.
What's great about being a writer is that you have the "mobility to work on the go, you can choose where and how you live," Arden said.
Tickets for the Jan. 26 event can be purchased at Phoenix Books for $3 and will include a coupon for $5 off the book.
About the Writer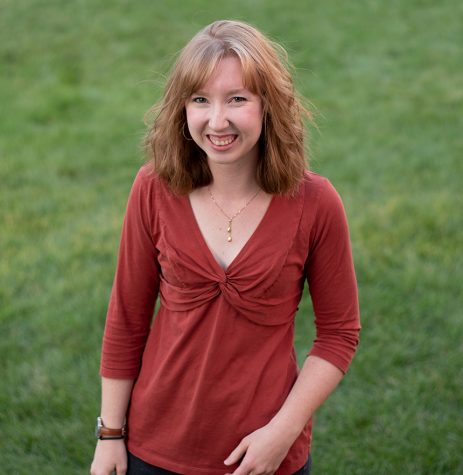 Bridget Higdon, Editor-in-Chief
Bridget Higdon is a senior English major from Sparta, New Jersey. Before becoming Editor-in-Chief, Bridget was a staff writer, the Assistant Arts Editor...