Matteo Luban on new single 'Disarray,' isolation and inspiration
Bossa nova beats melt together with dancey vibes and guitar riffs in senior Matteo Luban's most recent song, "Disarray." 
While the title suggests disharmony, Luban's musical talent and inspirations mix together to create a track that makes you want to move. 
A senior majoring in psychology and minoring in anthropology and a current member of the UVM Acapella group, Hit Paws, Luban says he has always had a strong connection to music and started playing guitar in sixth grade.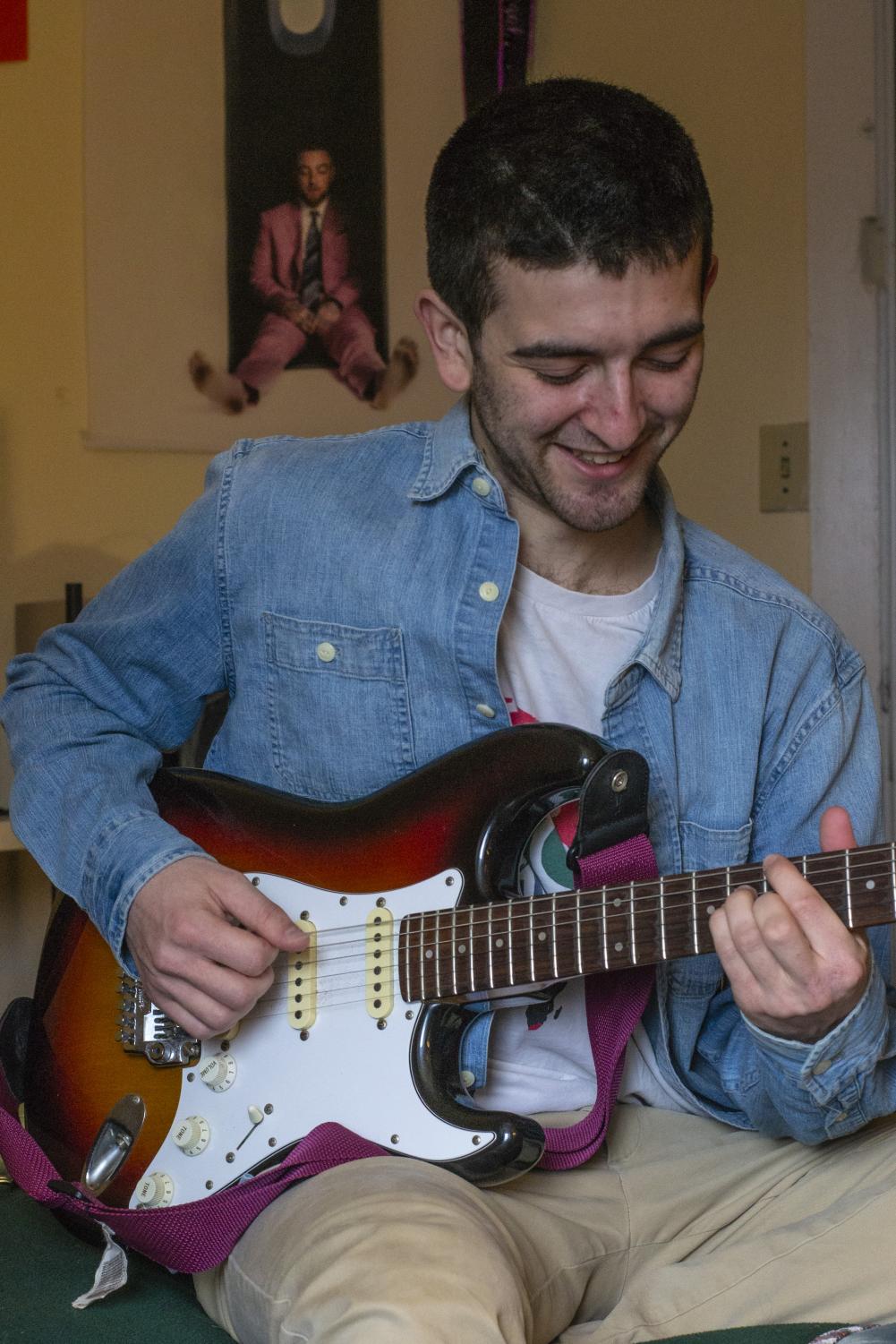 "Music has always been a huge part of my life. My dad played guitar all of his life and my mom sang a lot," Luban said. "I was exposed to a lot of music growing up, like the Beatles, Stevie Wonder and a lot of Brazillian music." 
However, Luban said he was much more interested in sports for most of high school and didn't take music seriously. It wasn't until his senior year that he and a friend started making songs with the music software Logic Pro. 
"During my senior year of high school, a friend and I would go to the library during free periods to jam out," Luban said. "It really opened my eyes to the possibilities of music production and what we could accomplish pretty easily."  
After making a few songs, Luban started using GarageBand on his Mac and later returned to Logic to create some of his current songs on Spotify. 
"I sort of realized that I wanted to keep doing this," Luban said. "I started experimenting a lot, and then a few years into it I had a breakthrough with this song 'Sunshine.'" 
Since then, Luban joined Burlington-based band 2% as their guitarist and helped release their first EP, "The Milky Way EP," last summer. However, the pandemic has forced Luban to become more of a solo artist recently. 
"I much prefer working with other people if I can and I think that's how I can get inspired a lot more," Luban said. "The pandemic has put a damper on my creative process, to be honest. I think too much time on your own is actually detrimental."
His most recent single, "Disarray," reflects these themes as Luban describes being out of touch with his feelings and struggling with feeling alone. 
"'Disarray' was a nightmare because it went through a lot of different iterations," Luban said, "I wanted to be more intentional with my choices. It reflects themes of mental health and isolation, and I'm proud of how I was able to express that."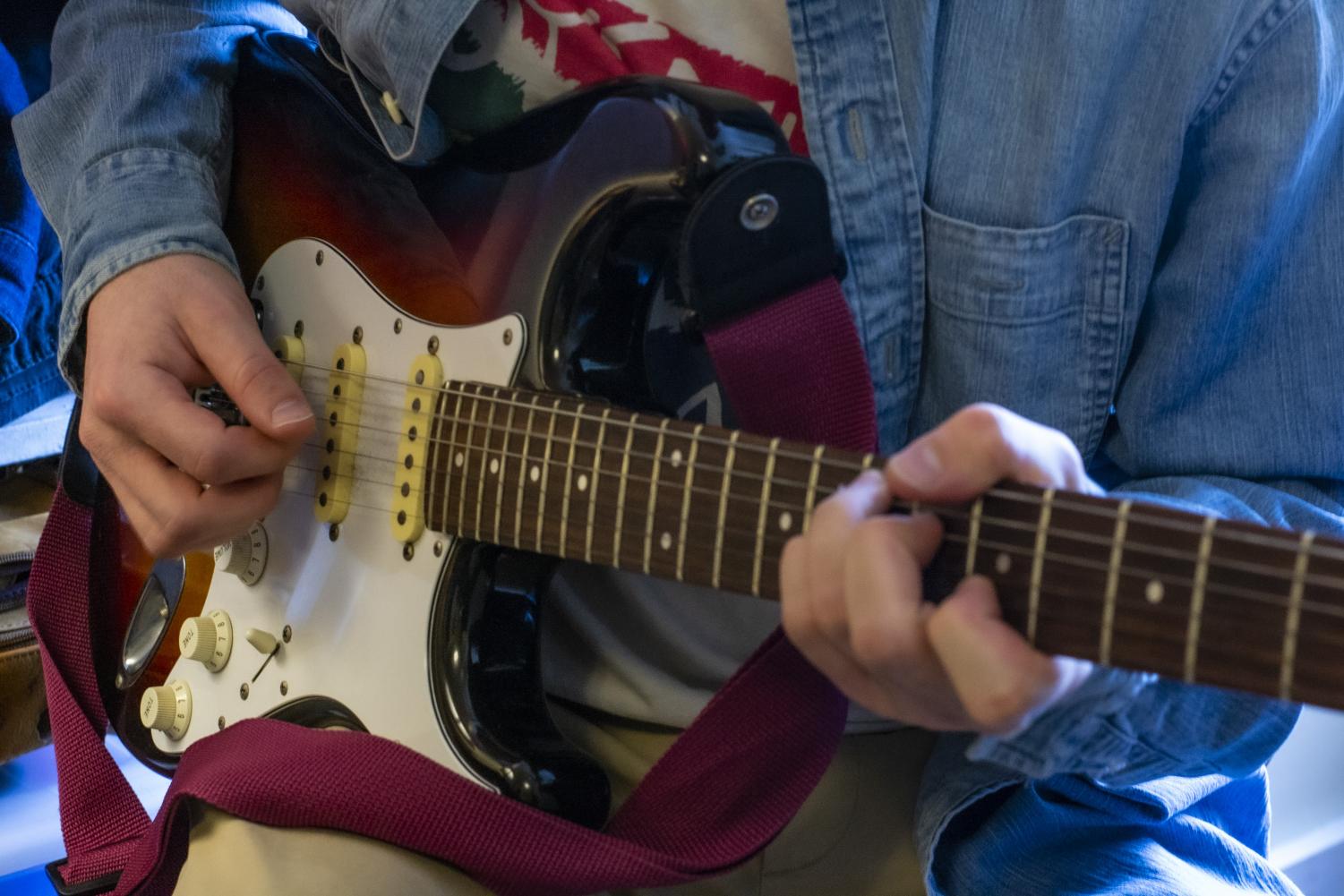 "Disarray" starts off slowly with simple vocalization before turning into an upbeat, bright track. Paired with lyrics like, "Through all these days/and the same mistakes/I stay up all night with the void we made," the song emphasizes difficult emotions while making you want to dance.
Luban tends to write lyrics by humming along to a beat and seeing what words fit into space. A big problem he deals with is trying to avoid sounding cheesy while balancing musicality and aesthetics, Luban said. 
"The lyrics come naturally when I'm humming to a beat. Sometimes it will make sense and sometimes it won't," Luban said. "Early on, I didn't care about the lyrics. I'm starting to shift my perspective because the message you get is the most important thing."
While "Disarray" and Luban's other songs tend to mix Brazilian Bossa Nova, soul, and jazz influences, Luban also draws musical inspiration and ideas from his Italian roots. 
"My mom is completely Italian and I have strong roots there," Luban said. "I think Italian has a way of expressing emotions that seems more poetic. It's beautiful how  language works where you can accomplish these colorful images that are harder to capture in English." 
In the future, Luban is planning to release an EP but is still deciding on whether he wants to do music full-time. 
"I'm thinking about why I'm doing music and I think for the most part I am doing it for myself and for the feelings that it brings me," Luban said. "I do want to get a concrete job in healthcare and clinical research that will allow me to still have time to focus on music." 
For Luban, music and success are about providing meaning and doing things that are based in love for others. 
"Success looks like creating a piece of music that I'm happy with that inspires other people, that does something for other people," Luban said. "Something that makes them want to dance and move. Success looks like doing something that provides some sort of meaning, something that gives you a reason to get up in the morning and keep creating."