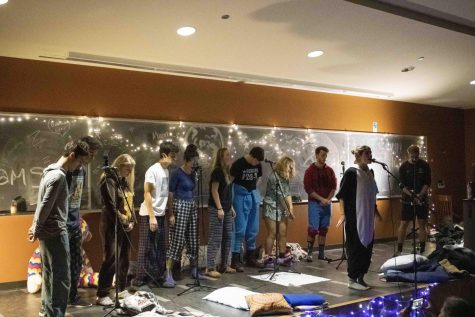 Kate Germain, Staff Writer

November 21, 2019
The members of Hit Paws sang in harmonious chorus while bouncing around stage in their coziest pajamas.  Hit Paws, a UVM a cappella group, performed a concert Nov. 15 in Fleming 101.  UVM currently has four a cappella groups: Zest, Hit Paws, The Cat's Meow, and The Top Cats. As the tempe...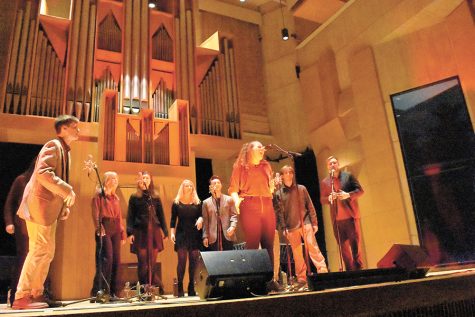 Marco Cepeda, Staff Writer

January 25, 2019
The UVM a cappella group Hit Paws and nonprofit organization Team Heart joined forces the night of Jan. 19 at Southwick Hall to present a charity concert. Matt Dooman This charity concert was initiated by first-year Lauren Eisel. Recently, Eisel was flipping through stories in the New York Ti...