Scares Continue after halloween has passed
Even after Halloween has come and gone, there is still plenty of horror to be found on campus in the coming weeks.
The UVM Theater Department will be putting on a production of "Dracula" Nov. 3-5 and again Nov. 10-12 at the Royall Tyler Theatre.
The script, written by Steven Dietz, was adapted from the classic 1897 novel by Bram Stoker. It follows the story of the famous vampire Count Dracula and his desire to seek out fresh blood. The stage version has all of the original novel's recognizable characters, and plenty of thrills to go around.
Theater professor Sarah Carleton is the director of "Dracula."
"I love when I can turn something classic into something new on the stage," Carleton said. "Dracula" is certainly a timeless tale that is sure to keep its audience at the edge of their seat, she said.
The play is set in the Victorian era of Stoker's novel.
"I love the Victorian period and the world the characters are living in," Carleton said. "I love the contrast between good and evil and how they crash and clash throughout the play."
The show's cast of 13 started rehearsing in the evening and on weekends after auditions were held in September, she said. Now, as opening night approaches, Carleton said the cast is hard at work practicing every day.
"The show has 200 lighting and sound cues," Carleton said, "and we change location several times."
These are the small, but important details the cast is currently working to perfect, she said.  
UVM production's student designer is senior Rozy Isquith who is working on the show as part of her senior honors project.
Isquith is tasked with coming up with the look and feel of the show, Carleton said.
"We're really fortunate to be able to apply all the skills we've been working on for the past four years to a real text," she said.
Audience members can expect plenty of thrills from spurting blood to characters rising out of the floor, Isquith said.
These effects are possible through successful collaboration amongst students, she said.
"'Dracula' is a really effect-heavy show," Isquith said. "[The cast and crew have] been really flexible in making the magic happen."
The duration of the show is a little over two hours and has an intermission, Carleton said. Tickets for the show can be purchased in advance or on the night of the event at the box office or online. Tickets are $10 with a student ID for UVM students.
"Dracula" will be performed at the Royall Tyler Theatre Nov. 3-5 and Nov. 10-12 at 7:30 p.m. with matinee performances held Nov. 5 and Nov. 12 at 2 p.m.
About the Writer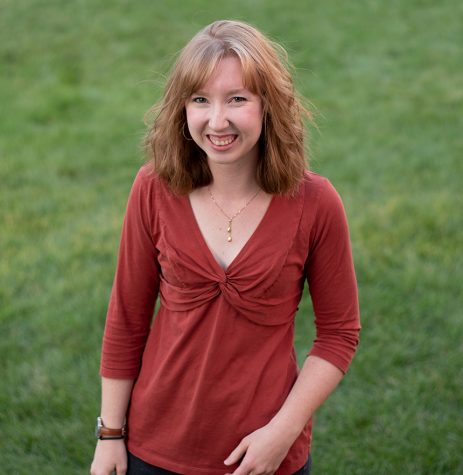 Bridget Higdon, Editor-in-Chief
Bridget Higdon is a senior English major from Sparta, New Jersey. Before becoming Editor-in-Chief, Bridget was a staff writer, the Assistant Arts Editor...