Student group hosts downtown poetry reading
Among the glowing lamps and flickering candles, with lyrics and language echoing off the walls, nights at the Lamp Shop feel like an artistic salon of decades past.
UVM's Vantage Point staff hosted an open-mic poetry session at the Lamp Shop Nov. 14. The event was part of the Lit Club poetry reading series that takes place every Monday night.
Vantage Point is UVM's visual and literary creative arts magazine. The magazine is published once a semester, and is led by co-Editors-in-Chief Ali Wood and Caroline Shea.
"Vantage Point is having a bit of a rena
issance right now," Shea said. "We are entering a new era because more people are getting involved."
The magazine publishes student art and writing that is submitted throughout the school year. "We love submissions that test and break boundaries," Wood said.
Vantage Point is trying to make itself more well-known on campus by getting people more involved in poetry and art, Shea said.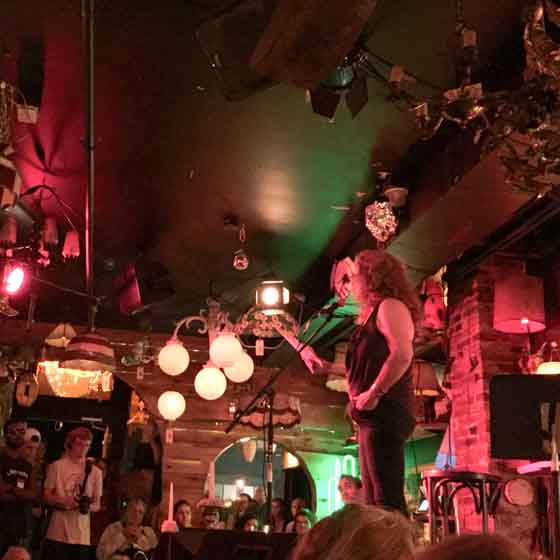 Monday night at the Lamp Shop was an example of Vantage Point's new self-promotion. Five members of the magazine's staff made up the featured group of poets, each stepping up to the microphone to read two or three pieces of their own writing.
Seated haphazardly at small tables around the room, an audience of all ages applauded each reader when they finished.
"The combination of the venue's eclectic ambiance and the power of the lyrically therapeutic words shared made for a memorable night," first-year Rebecca Morrow said.
Senior Addison Bale started the Lit Club at the Lamp Shop over a year ago, Wood said. Bale has hosted the event every Monday since then.
Bale has a whole network of local poets whom he contacts to be part of the event, Wood said. The night typically consists of performances by featured poets and open-mic walk-ins.
"With everything going on at the moment, it's great that this [open-mic] is here for us to share our words with each other," Bale said. "This is a place where we can reveal the words that we keep in our pockets or scribbled in the back of a notebook."
Because he is graduating this semester, Bale is handing over the reins of hosting to two local poets from the group the Pomeroy Poets, Wood said. She and Shea will also become more involved.
"The Lamp Shop is valuable to the community," Shea said, "and we want Vantage Point to be a similarly creative place for UVM."
Vantage Point's newest issue was published Nov. 16 and contains the work of students from last semester. The magazine can be found by the Davis Center entrance, in Henderson's and in the Cyber Cafe.
About the Contributor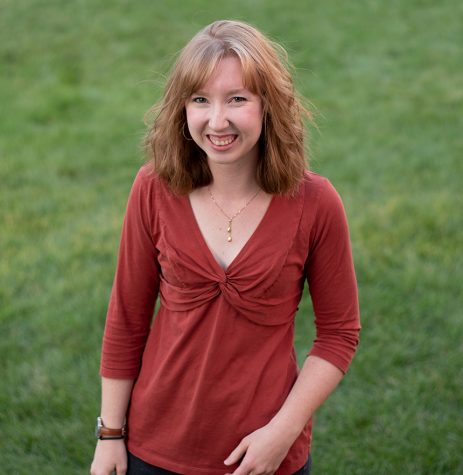 Bridget Higdon, Editor-in-Chief
Bridget Higdon is a senior English major from Sparta, New Jersey. Before becoming Editor-in-Chief, Bridget was a staff writer, the Assistant Arts Editor...