UVM radio station tunes up more DJs
Advertisement
Hang on for a minute...we're trying to find some more stories you might like.
This fall, UVM's student-run radio station WRUV will be opening its doors for its biannual DJ training program.
The initial meeting will be held at 5:30 p.m. Sept. 11 in Billings Lecture Hall.
DJ training offers students, faculty and Burlington residents a chance to try their hand in the recording booth and an opportunity to gain the skills they need to excel on the airwaves.   
"The diversity of the station is really important to us," Program Director Stephen Indrisano, a junior, said. "I've trained everyone, from your classic jocks, to music nerds, to hip-hop heads, to professors; the whole range."
There are three steps to the training process at WRUV:
The first is the initial lecture, in which trainees learn about the program and the "ins" and "outs" of the station.
Soon after, trainees will visit the station for a tour and schedule times to shadow some of the station's current DJs.
Finally, prospective DJs will run six shows on their own during the station's graveyard shifts in the early hours of the morning.
The process takes a semester to complete and the workload is "similar to taking a onecredit class," Indrisano said.
"You'll get as much out of it as you're willing to put in," he said.
While the station does aim to equip its DJs with skills essential for any radio environment, it also seeks to expand its network of ardent and creative broadcasters.
Trainees have the opportunity to express their own unique musical interests while also exploring those of their fellow DJs.
"The solo show format of the station really allows you to dive deep into your own tastes," Indrisano said.
The station makes individuality and diversity a top priority, Indrisano said, which includes shows for local metal, spoken word and the internationally listened-to Native American program "Moccasin Tracks."
"The whole quality thing is super subjective," Indrisano said. "We're more about alternative content.  Sometimes people get weirded out by what they hear; there's no accounting for taste."
In order to maintain the station's alternative title, DJs are barred from playing anything from the Billboard Hot 100 and are encouraged to play new music, Indrisano said, creating an environment conducive to expanding listeners' musical knowledge and taste.
"I want to do DJ training to share my love for music and explore different kinds of genres," sophomore Erin Johnson said. "But moreover, I want to get more involved in the UVM and Burlington communities."
About the Writer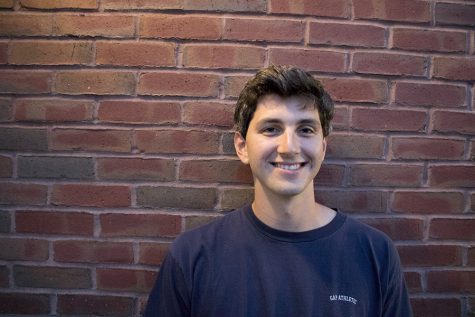 Ben Elfland, Managing Editor
Ben Elfland is the managing editor at the Vermont Cynic. He is a senior studying public communication with a minor in writing. His introduction to journalism...