How UVM Students spent their summers
UVM students are granted three months and 16 days of summer vacation to explore their personal goals outside of the constraints of class schedules and homework.
For some, this is a time to relax and reset with friends by the pool. For others, summer is an opportunity to work on personal passions or to make money. 
To get a better sense of what students have been up to, we asked six of them what they did this summer.
Jennifer Armon traveled to Jordan on a whim and a cheap plane ticket
Less than two weeks after returning home to the United States from a study abroad program, junior Jennifer Armon decided to spontaneously book a flight from Austria to Jordan for 17 euros.
Armon traveled with her Austrian friend whom she met at Semester at Sea, a study abroad program where she traveled to 14 different countries by ship, she said. The pair left for their impromptu trip in May and spent five days and four nights in Jordan.
"The only thing we planned was the ticket," she said. "We were up until 2 a.m. trying to figure everything out the night before."
Armon said she spent the first day in the country's capital city, Amman, then traveled south to the archeological city of Petra. She also saw national landmark Wadi Rum, the Red Sea and a canyon called Wadi Mujib.
One of Armon's fondest memories of the trip was staying at a desert camp, where her tour guide made her traditional Dijaj, a meal consisting of grilled chicken and potatoes cooked throughout the day in a three-tiered sand oven, she said.
Armon's spring semester abroad gave her the confidence to travel independently, she said. Now, it's changed the trajectory of her life and career outlook.
"I think traveling a lot and seeing the world basically just made me want to do it more," she said. 
Armon is looking into ways to continue her traveling ambitions while at UVM and beyond, she said. She is looking into studying abroad in Costa Rica this year and hopes to do a work-travel program in the future.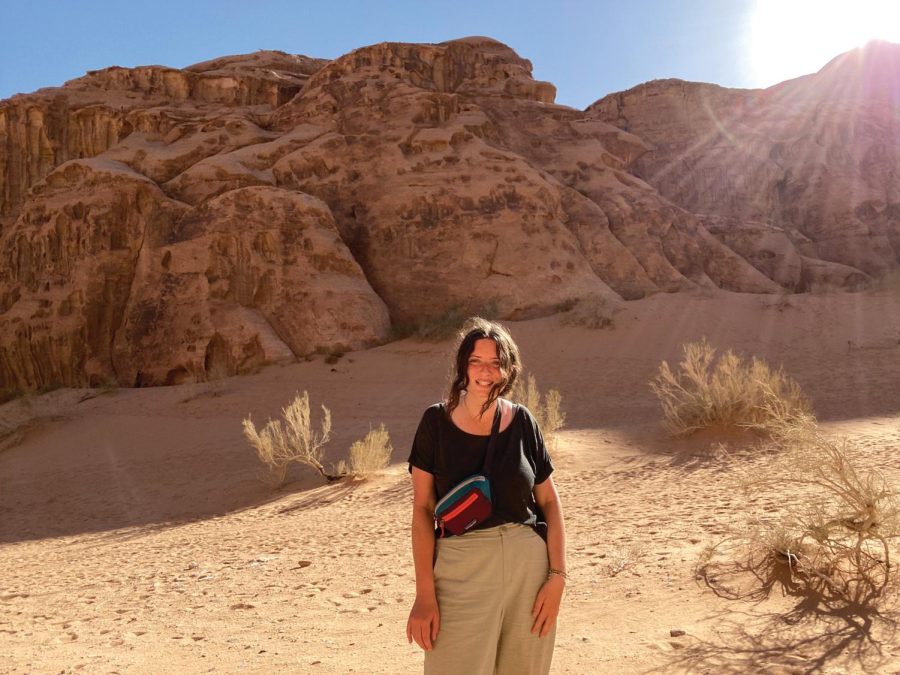 Lauren Cresanti flew drones for research
Senior Lauren Cresanti spent the summer working full time at the UVM spatial analysis lab as a member of the Unoccupied Aircraft Systems department, where she found a new passion.
In her work, Cresanti used drones to collect data, she said. The data is used for a variety of purposes.
She worked on projects collecting imagery of farm fields, observing data of the harmful algal blooms in Lake Champlain and calculating the volume of the stockpiles at Burlington Electric Department, she said.
Cresanti started working in the lab in the summer of 2021 as an intern, continued working part time through the school year and has been a full-time employee this summer.
Cresanti was nervous when she first started working in the lab, she said. But over time, she has built confidence.
"After continuing to work at the lab and gain more experience, I've realized they trust me and give me more responsibilities," she said. "I feel much more confident in my abilities."
Outside of working in the lab, Cresanti enjoyed living in Burlington this summer and spending time with friends.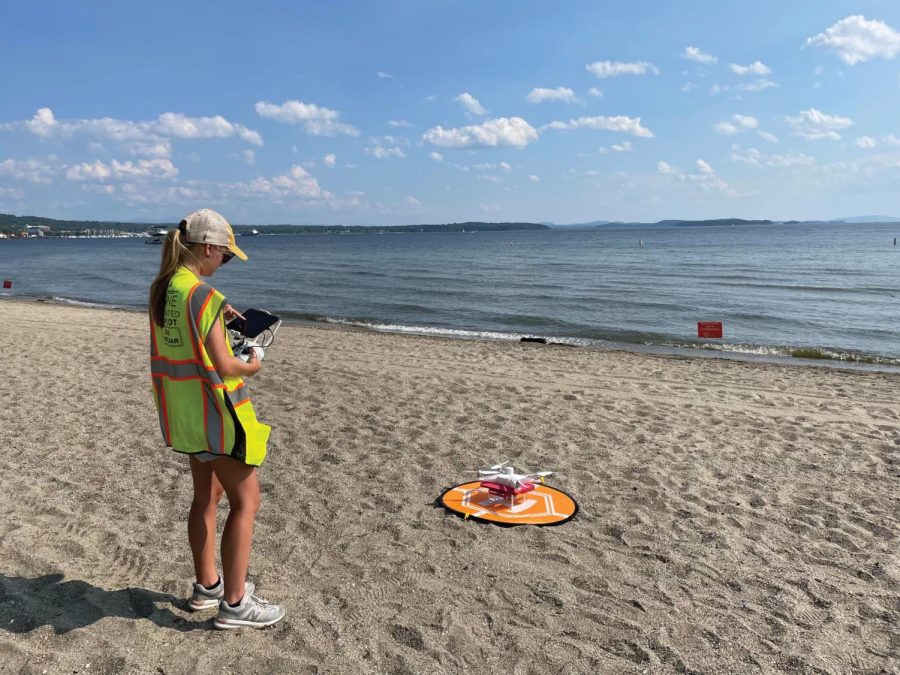 Shawna Hui worked on a rescue team
Senior Shawna Hui spent most of her summer working long shifts working on an ambulance for Shelburne Rescue.
Hui received her Emergency Medical Technician certification fall 2020 through a UVM class, and recently received her advanced EMT certification through the University as well, she said. She started running on the rescue service April 2021.
The EMT shifts are 12 hours long, but Hui has worked up to 24 hours straight before, she said. Most of the calls they receive are routine.
"A lot of our calls are just patients who have altered their mental status or are having difficulty breathing or chest pain," she said.
She has a lot of close friends on the crew, she said.
Hui was inspired to go into the medical field because one of her childhood camp counselors was an EMT in college, she said. She is now a Health Sciences major and plans on going to medical school. 
Audrey Huston focused on her French
Junior Audrey Huston spent the summer completely immersed in French language at the Middlebury Language Schools.
Since Huston grew up in Middlebury, she had always known about the language schools, she said. But her interest in it piqued this summer because she wanted to prepare for a semester abroad in Paris this fall.
The program includes four hours of classes a day and full immersion in the language, she said. Students live together on campus, and the school hosts activities such as dances to give opportunities for further engagement.
"It was definitely difficult to leave because you got so close with so many people and you have this really weird and intense experience," she said. 
Huston studied French in high school and took it more seriously after taking a few language classes at UVM, she said.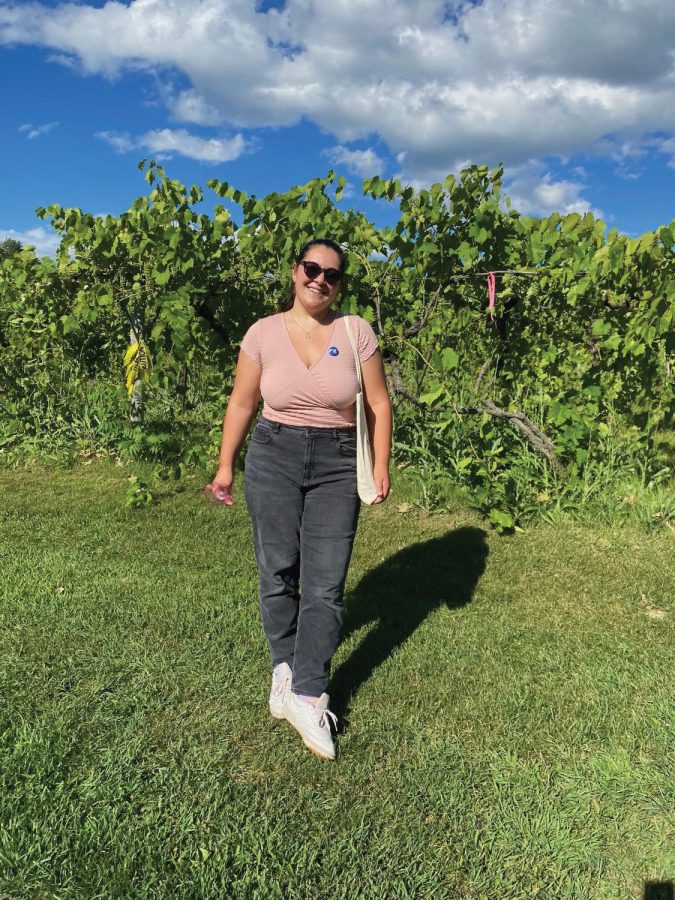 Becca Sperry used the summer as a social reset
While spending most of the summer working at home in South Carolina, sophomore Becca Sperry stayed connected to her social network at UVM by occasionally traveling.
"My summers are definitely a social reset," she said. "I find that college can be kind of draining as an introvert, always being surrounded by people."
She worked as a waitress in her hometown for most of the summer, she said. Prioritizing work in the summer allows her to have more financial freedom through the rest of the year.
In her free time, Sperry went on a trip to Maine to visit her UVM friends and went to a Red Hot Chili Peppers concert, she said. Being from the South, she can't see her friends from school as often.
"Since I'm from so far away, I feel kind of separated," she said. "I can't go and meet up with people as easily."
Sperry traveled back to Vermont in late August to move in early and be an orientation leader.
Sophie Lukavsky spent the summer digging up bones
Junior Sophie Lukavsky worked as an education intern at the Mammoth site in Hot Springs, South Dakota, which is an active paleontological dig site.
In her job, Lukavsky taught classes about atlatls, a spear-thrower used during the ice age and by some cultures today, she said.
"I didn't know that I was necessarily interested in paleontology," she said. "But this summer, I just absolutely loved it and would love to keep on doing this."
Lukavsky also did field work as a volunteer in Montana at the Dino Shindig, an annual paleontology festival.
She plans to travel to Bolivia for thesis research and apply to an archaeological field school in France.