Sustainability students denied housing requests
As the weather warms and UVM students make their plans for Fall 2021 housing, Sustainability students grapple with major changes in their learning community.  
The UVM Department of Residential Life's recent decision to place upcoming first-year sustainability students in University Heights South has caused an upset among rising sophomore sustainability students who will continue to live in Harris next year.
On Feb. 16, ResLife issued an official statement on the matter, the same day the UVM housing contract was released.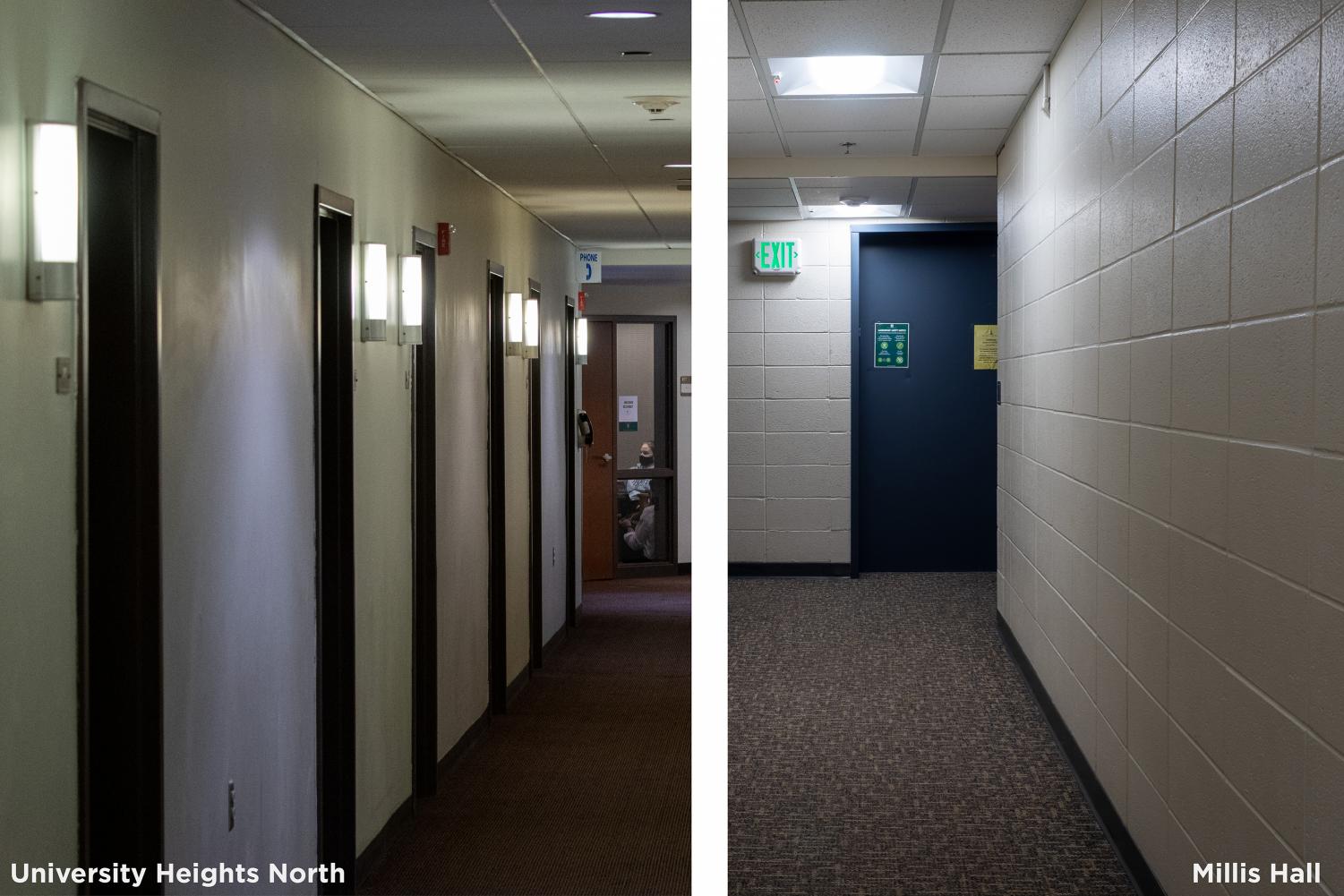 "Every year we make changes within Learning Communities and as you may have heard, University Heights South will not be an option for students returning to Sustainability next year," Reslife stated in the email, "University Heights South allows us to balance the consistently high level of student interest between returning and incoming students."
For Kat Lipari, a first-year student in the sustainability learning community, the decision to place sophomore sustainability students in Harris again was a disappointing one. 
Lipari, and other sustainability students, did not receive word of the decision until the day the housing contract was released and Harris was listed as the only option for sophomore Sustainability students. 
"It really seems like they're not taking into account our wellbeing," said Lipari. "It's so hard to make friends right now because of COVID, but it's even harder to make friends in Harris and Millis because there aren't common rooms." 
ResLife's avoidance of student questions and concerns worried Lipari, she said. 
"We weren't told about the decision for weeks, and I really think they were trying to keep this from us so they could avoid public outcry," Lipari said. 
Lipari turned her disappointment into action and created a Change.org petition titled "Allow Second Year UVM Sustainability Students to Live in UHeights as Promised." The petition outlines Lipari's concerns with UVM ResLife's decision to keep Sustainability students in Harris. 
Some of the petition's concerns include Harris' lack of community and functionality, but Lipari puts emphasis on UVM's broken promise to current Sustainability students.
Lipari's petition also argues that UHeights is a substantially better dorm than Harris, with more functionality and architecture built to foster a community. 
Harris-Millis, on the other hand, has very narrow hallways and no common rooms; the architecture does not encourage social-distanced socializing. The petition has nearly 600 signatures. 
Despite Lipari's efforts, with a well-received petition and a small sit-in at Robinson Hall, ResLife's decision to place incoming first-year sustainability students in University Heights remains final. 
Rafael Rodriguez, Executive Director of ResLife, did not respond to email requests for an interview but forwarded the official statement sent to Sustainability students regarding the decision.
In addition to the current issue, Lipari said that the entire UVM housing system is flawed.
"I do not think a student's selection of learning communities is based on the actual learning community, at all," said Lipari. "Yes, I like learning about sustainability, but I didn't choose the sustainability learning community to take that one-credit course. I chose it so I could live in UHeights my sophomore year." 
Lipari isn't alone in her critiques of UVM's interest-based housing system. Senior Molly Hesby isn't fond of learning community housing and chose traditional housing for her first and second years at UVM. 
"When I was a freshman and a sophomore, I chose traditional housing because I didn't want to take an extra course for no reason and none of the learning communities sounded really interesting to me," said Hesby. 
Hesby finds the UVM system of learning community housing to be more or less forced upon students. 
"The students aren't in the UVM housing system for too long, so the university can pretty much do whatever they want," said Hesby. "We never got to really vote on this, but we have to do it."