Novel set in Vermont examines trauma, recovery and race
Written in lyrical, spell-binding prose, Katherine Forbes-Riley debut novel, "The Bobcat," follows withdrawn art student Laurelie as she deals with the trauma of sexual assault. Set in Vermont, Laurelie devotes herself to her art, until her life is changed when she meets a mysterious hiker. 
A computational linguist, with a Bachelor of Arts from Dartmouth College and a Doctorate from the University of Pennsylvania, Katherine Forbes-Riley began writing creatively as a child.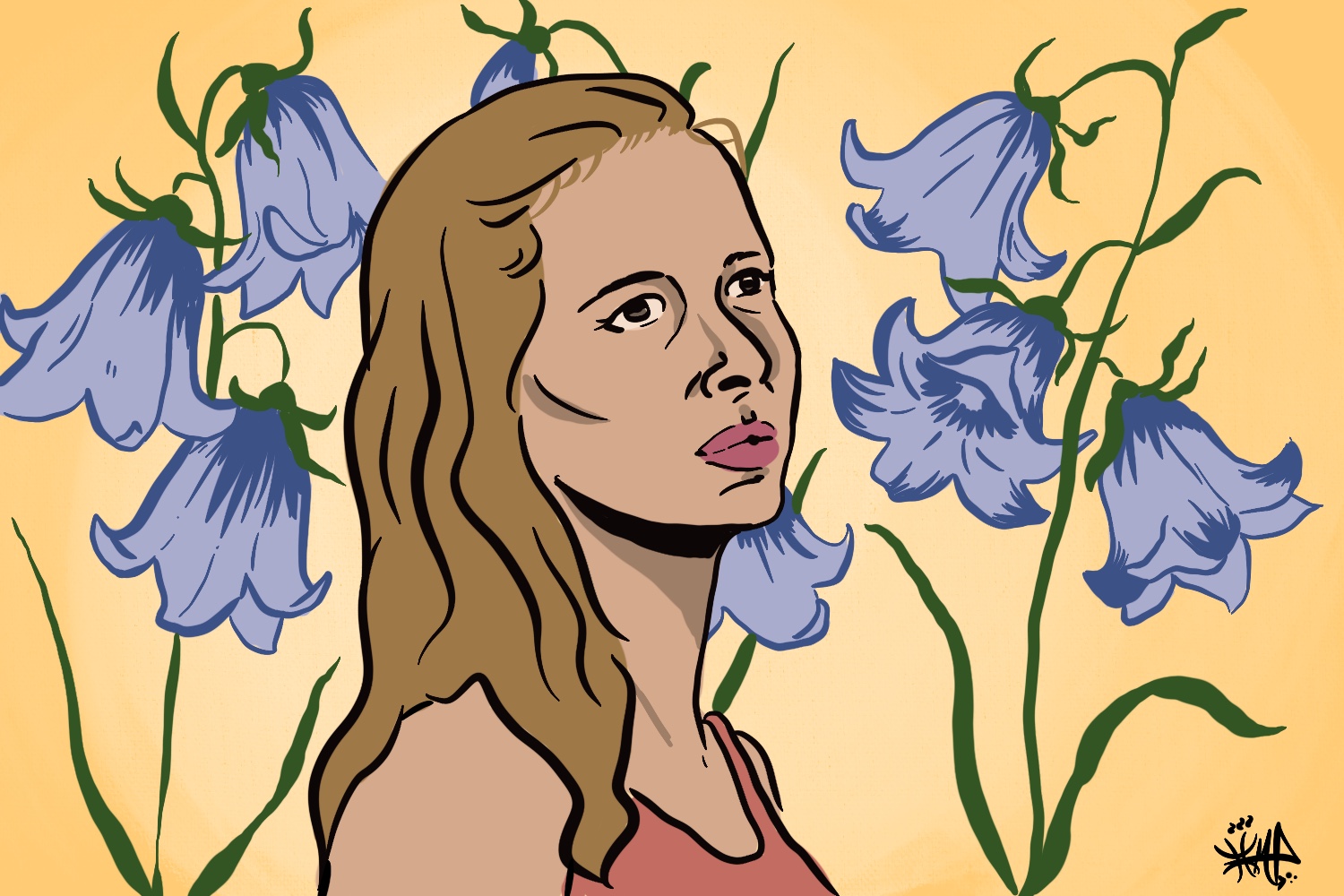 "I've been writing since I was really little. My parents got divorced when I was three, and I missed my dad a lot," Forbes-Riley said. "When I didn't want him to go he would say, 'Oh, just write me a story.' So I wrote a couple of stories, and journaled a lot."
For most of her life, Forbes-Riley focused on computational linguistics, studying how humans create language and making systems that recognize human language. It wasn't until she had her first child that the idea for "The Bobcat" was born. 
"When I had my son 12 years ago, it was very transformative," Forbes-Riley said. "I decided to write because I needed headspace from the baby, and I thought I would write a cheap romance novel."
However, "The Bobcat" evolved into an intense, inner story about overcoming the aftermath of sexual assault through art, nature and human connection. While not a memoir, Laurelie mirrors parts of Forbes-Riley's own life, she said. 
"There has been some fallout in my life that has affected me. I took that experience and mapped it on to Laurelie's trauma," Forbes-Riley said. "I can't write about a woman who was raped fully conscious because I wasn't raped. But, the experiences I have with drugs and older men I can write about because I did experience that."  
Similarly, the hiker that Laurelie encounters in the novel is based on Forbes-Riley's husband, Forbes-Riley said. 
"The male character came from my husband," Forbes-Riley said. "I met him before I was 20, and spending my life with him has helped me get out of a lot of my difficulties.So, If Laurelie is like me, she needed someone who is the perfect complement to her to bring her out of this trauma." 
Additionally, the hiker is set apart by his unique super senses that make him more attuned to the environment and to emotions, Forbes-Riley said. Forbes-Riley's husband is a painter who's great at noticing the slight colorest color variations, Forbes-Riley said. 
"My husband is African-American and the hiker is half Black," Forbes-Riley said. "African-Americans are stereotyped in different ways, and we wanted to find a part of the Black experience that we could make into a metaphor. So, my husband's good eyes morphed into a sensory thing." 
His super senses and their mutual attraction leads to Laurelie and the hiker spending more time together, which teaches Laurlie to trust and allow people in, Forbes-Riley said. Rather than centering just pain and trauma, Forbes-Riley focuses the novel around healing and love. 
"So much writing is about trauma. The whole second half of the book is about the man's trauma" Forbes-Riley said. "I want the book to have a positive impact. I don't want to leave you mired in pain. I want to leave you with a sense of getting out of the pain, because that's what I did." 
Throughout the novel, Laurelie creates art based on the people in her life and her own emotions. By the end, Laurelie finishes her senior art portfolio and is able to move on with her life with the hiker by her side. 
"That's the theme of 'The Bobcat,'" Forbes-Riley said. "You make the world what you feel and then as you get out of your trauma, the world that you see changes. That's what I wanted, to literally drag people out of trauma." 
Through writing "The Bobcat," Forbes-Riley said that she hopes to expose her audience to difficult issues and widen her reach. 
"My goal is to somehow take on issues in a way that is not disrespectful or overtreding," Forbes-Riley said. "So much of white [people's] writing is only about white people, as if the rest of the world doesn't exist. I can't fix everything, but I can at least widen my audience. It's actually more meaningful. Even if you never achieve it, even if you never get published for it. At least you're trying."