Burlington becomes a sanctuary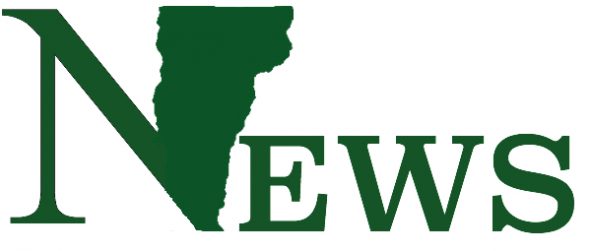 The City Council approved the decision to make Burlington a sanctuary city Nov. 8, contrary to President-elect Donald Trump's federal immigration plan proposals.
The council passed the motion 10-2. Councilmen Kurt Wright, R-Ward 4 and Dave Hartnett, I-North District, voted against the resolution.
Sanctuary city status limits the city's involvement with na- tional immigration authorities, according an Economist article published Nov. 22.
The city aims to protect its undocumented immigrant pop- ulation by limiting municipal involvement with federal immi- gration authorities, the article states.
"Sanctuary cities are good," first-year Alex von Stange said. "People seeking aid is beneficial for all of society, and banning them doesn't solve the problem, but rather masks it."
Sophomore Sara Werth disagrees with the status.
"Why should we take in all of the immigrants?" Werth said. "It would increase the city's taxes, because we would have to start funding programs, like job-searching and English language learning."
President-elect Donald Trump stated he plans to drop all federal funding for cities with sanctuary policies in a Nov. speech.
Kelleyanne Conway, Trump's senior advisor stated in an interview with PBS News Hour that sanctuary cities do not honor national immigration laws.
As a result of sanctuary cities, Conway stated, some immigrants without citizen status are allowed to stay in the country after they have committed crimes.
Sanctuary cities do not have to be legally recognized as long as they embody the ideals of one in practice.
In these cities it is prohibited for police or municipal employees to inquire about one's immigration status, allowing immigrants without legal status to find sanctuary, the website states.
The Center for Immigration Studies, a nonprofit immigration research organization, provides an interactive map of all U.S. sanctuary cities on its website.
According to the map, the Northeast and Pacific Northwest have more sanctuary cities per region, but many other cities exist in states across the country.
This map does not yet include Burlington.
Mayor Miro Weinberger stated that it was important to reassure our community that the national election will not change Burlington's fundamental goal to be inclusive and welcoming to all.
"What I want Burlingtonians to know, and what I particularly want the immigrants living in this community to know, is that they are living in the same Burlington today that they were living in before the national election," Weinberger said. "Strengthening respect and trust is how we get the best public safety outcomes."
Additionally, Weinberger said Burlington's practices, in years past, has been consistent with cities that classify them- selves as sanctuary cities.
"Now," Weinberger said, "given the uncertainty in the community after the national election, it's time for us to formalize our practices into policy."
The city's longstanding practices are in line with federal law, despite possible new changes to policy, Weinberger said.
"The City believes its long- standing practices are consistent with current federal law," he said. "If this is challenged, the only federal grant currently in question would be the Justice Assistance Grant for $40,000."
The grant is the only federal one with a specific provision regarding immigration.
Pablo Bose, a UVM geography professor, said Burlington's decision to become a sanctuary city is predominantly a symbolic gesture rooted in its commitment to being a diverse and welcoming community.
"As people grapple with the uncertainty of the world around them at the macro scale, I think it's important to focus on the ways that we build and define our communities at the micro level," Bose said.
He conducts research in the areas of refugee resettlement in non-traditional destinations, migration, and environmental displacement.
Bose has experience working in cities with a sanctuary status, he said.
"This is part of a broader effort to push back against the divisive and hateful rhetoric that characterized much of the election," Bose said.
Due to the incoming federal administration's plans to cut resources and grants to sanctuary cities, it's not entirely clear what if any actual impacts that this will have on Burlington, he said.
"We are moving into a period of uncertainty with regard to what the federal-state-municipal relationships might be; here may yet be impacts we don't know about, but at this point there's not a lot to go on," Bose said.
UVM students have mixed emotions about the sanctuary status.
"I think it's a great thing," Bose said, "In a time when our nation looks to turn away people of different diversities, it is great to find a sanctuary where people won't be discarded, based on their individuality."