City councillor seeks SGA support in bystander intervention program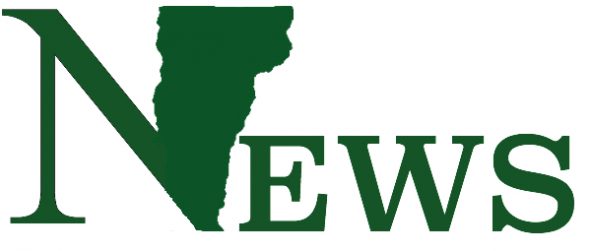 When UVM graduate Adam Roof '11 (I-Ward 8), was a student, he knew that he wanted to do something to address sexual assault in Burlington, he said.  Today, as city councillor, he's doing just that.
In an SGA meeting on March 28, Roof asked for UVM's participation in a bystander intervention program at Burlington's bars and restaurants.
Roof asked for student input and support in implementing the 18-month pilot program, which would train bartenders and servers around Burlington on how to intervene when they sense danger of sexual assault, Roof said.
At the meeting, Roof asked for SGA's help in spreading awareness to students about the bystander intervention program, said Heather Scott, chair of the SGA committee on legislative and community affairs.
Scott said that the awareness will come in the form of a petition to demonstrate student support and a unanimous SGA resolution of support prior to an April 17 city board of finance meeting where Roof will formally request $10,000 for the initiative.
"Hopefully the city will see how much this issue matters to students," Scott said. "We make up such a large percentage of residents in Burlington who are going out to bars and restaurants."
Sophomore Abby Staley said the initiative sounded like a good first step, and something that would work down at the bars around Church Street.
The venues that Roof had already contacted– including Rasputin's, What Ales You, Akes and Reuben James'– have already expressed interest in sending their employees to get trained, Scott said.
Roof said the funding he will request will go towards developing training and paying staff members for the sessions, which would meet six times over the course of a year and half.
While a UVM student, Roof was a student representative on the board of trustees. That's where he first started thinking about the University's role in preventing sexual assaults, he said.
Then, while working with National Center for Campus Security in Burlington, he was introduced to an organization that does bystander intervention for nightlife venues, he said.
"I wanted to bring this city-wide," he said, "especially because there are a number of colleges in the area. While sexual assault doesn't discriminate, it disproportionately affects females ages 18 to 24– the so-called college aged population."
At the end of the 18-month pilot period, the city will evaluate the program and determine whether it will be picked up permanently, Roof said.
Junior Reginah Mako, an SGA senator on the Committee on Diversity, Inclusion and Equity, said she was excited to see where the pilot program goes.
"While it doesn't get at the root of eliminating sexual assault on college campuses– and I don't think there is one root– it could decrease sexual assault," Mako said. "It addresses people who don't know when or how to respond."
The initiative could be implemented as early as May, Mako said.
About the Writer

Erika B. Lewy, Editor-in-chief
Erika B. Lewy has been the Cynic editor-in-chief since spring 2017 and a staff writer since fall 2016. She has covered campus and national protests, local...