Formerly suspended fraternity, Phi Gamma Delta, seeking re-recognition
A UVM fraternity is on track for re-recognition by the end of the fall semester after a four-year hazing and alcohol suspension, according to Lina Balcom, director of Student Life.
Phi Gamma Delta, also known as FIJI, was issued a four-year hazing and alcohol disciplinary suspension in 2017 after an investigation by the University following an inebriated FIJI pledge's theft of a Black Lives Matter flag from the Davis Center flagpole, according to an April 19, 2017 Cynic article. He consumed the alcohol as part of the pledging process and accused FIJI of hazing.
The timeline for Phi Gamma Delta's return is not set in stone, Balcom said.
"It will depend on how quickly they recruit members, and if they recruit enough members for it to be a sustainable chapter," she said. "So, they could go through this whole process and there might not be enough interest of folks who want to be part of [re-establishing] a new chapter."
As part of the conduct process, the Phi Gamma Delta international organization was required to provide information and take a series of actions to be eligible to return, according to Balcom. She is not able to discuss the specific terms, however she noted that they have met all of the conditions for return.
The fraternity has planned an initiation date, but FSL Coordinator Aidan Andrews wrote in an Oct. 21 email that as it is a closed event, he is not able to share details. He said the fraternity hopes to finish the process by the end of the fall semester.
Fraternity staff are actively recruiting UVM students to join the new chapter and the fraternity is taking steps to prevent hazing, stated Rob Caudill, executive director of Phi Gamma Delta's international organization, in an Oct. 20 email.
"Phi Gamma Delta has begun to eliminate pledging in favor of an updated joining process which significantly lessens the dynamics that can contribute to an environment in which hazing may arise," Caudill stated. "The chapter being formed at the University of Vermont will follow this model." 
The fraternity—like the rest of the Univeristy's FSL organizations—has rules on alcohol use and hazing, and undergraduate members participate in programs covering topics like alcohol education and prevention of hazing and sexual assault, according to Caudill.
"While our recent steps won't immediately solve all collegiate hazing issues, we are deeply committed to doing everything we can to have a safe, productive environment for our members," he stated.
UVM has University-wide policies prohibiting hazing and restricting alcohol use, according to the University's website. University-recognized fraternities and sororities are also subject to the terms of an insurance policy specific to FSL. This policy prohibits the use of alcohol at recruitment and pledge events, and states that chapters cannot participate in hazing.
The insurance policy defines hazing, in part, as any intentional action or situation where people are subject to discomfort, embarrassment, harassment or ridicule in relation to fraternity activities, the policy stated. 
UVM currently recognizes eight fraternities, according to the FSL website. Phi Gamma Delta would become the ninth if re-recognized.
The fraternity's house, located at 158 South Willard St., has been owned by the Phi Gamma Delta Chapter House Corporation since 1970, according to city property records. The corporation leased the property to Champlain College in 2017 for use as a dorm following the suspension.
The new chapter would not be using the house immediately upon gaining re-recognition, but plans to use it in the future, according to Caudill.
About the Writer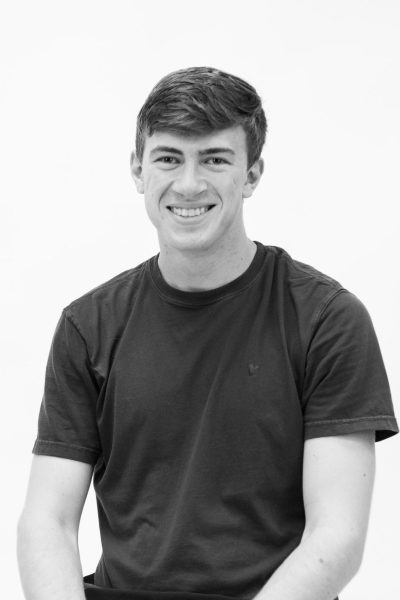 Andrew Gould, News Editor
(He/him)

Andrew Gould is a sophomore mechanical engineering major from Springfield, VT. He started at the Cynic as a news reporter. In high school,...