In-person and remote options for Spring semester remain unknown
Plans for the Spring semester at UVM are already well underway, but one critical question remains unanswered: will courses be in-person, online or both.
A finalized schedule for the Spring semester passed in a Faculty Senate resolution Sept. 21. It includes a start date of Feb. 1 and no spring break. The student body will also lose one week of instruction despite paying the same tuition.
One major component that the resolution fails to address is course modality: whether courses will be delivered in person, online, mixed, remotely, asynchronously or some combination. 
Neither the Provost nor UVMStrong, a committee established in response to the impact of COVID-19 and the need to plan for 2020 operations according to UVM's website, accepted responsibility for the decision of course modality offerings. 
"Ultimately the decision about what the modalities are going to look like and whether we're going to have an at-home option is really the decision of the Provost and/or the President," said Dean Bill Falls, Chair of the Faculty and Academic Affairs Working Group for UVMStrong.  
After that, it goes back to our committee to ensure that the faculty are supported, he said.
The Faculty Senate has purview over the calendar, while the Provost has purview over course modalities, he said. 
The Faculty Senate is a body of elected representative faculty-members with a range of academic affairs responsibilities, including voting on the final calendar. 
Contradictory to these statements, Provost Patty Prelock said that UVMStrong and the FAA  Working Group contributed directly to the decision of modality this fall and that they were continuing to work on it for the spring. 
"I want to correct your statement that the President and Provost decide course modality," stated Provost Patty Prelock in a Sept 17 email. "The four course modalities that were developed for this semester came as recommendations directly from the UVMStrong FAA working group."  
The Provost is hoping to have a full recommendation from the FAA in the coming weeks, she said. 
"In academic institutions like the University of Vermont, we practice an important decision-making process using 'Shared Governance,' which can lead to the back and forth responses you are getting," said Thomas Chittenden, Faculty Senate president and member of the FAA UVMStrong. 
Peter Lally, vice president of UVM's Student Government Association who serves on the FAA working group said his understanding is that the FAA's role is to advise the Provost, but ultimately the decision is up to her. 
"I see how their answers may seem inconsistent, but I think they are actually all correct in a sense from my understanding," Lally stated in a Sept 18 email. 
Chittenden, who drafted the proposed calendar, said he took into account feedback from many meetings and the responses from a Faculty Senate survey, in addition to a Governor's Order, Chittenden said. 
However, outside of Lally, Chittenden did not directly include student perspectives in his decisions.
The SGA Vice President said that, while he tried to represent the student body to the best of his ability, there could always be more student input. 
"I tried my best to take student perspectives into consideration," Lally said. "But in my opinion you can never have enough student perspective because the University mainly consists of students — they wouldn't be here without us." 
Lally hopes that there will be pre-arrival testing before students return from winter break, but has not heard whether or not the University plans on conducting pre-arrival testing again, he said. 
The Cynic reached out to Gary Derr, VP of Operations and Public Safety and UVM Spokesperson Enrique Corredera to ask if there would be pre-arrival tests administered to the student body after winter break. 
In response, Corredera stated that they were still in the planning stages for spring. 
"This is a bit premature," he stated in a Sept 19 email. 
When asked why it was Chittenden that proposed the new calendar, Falls said he is unsure exactly how the process works but believes any Senator or Senate committee could put forth a resolution. 
"He took it upon himself, I think, as both Faculty Senate President as well as a member of a committee, to draft the resolution," said Falls.
Chittenden said he was not self-appointed.
"Bill Falls brought this forward and as we were doing the discussion, my background and familiarity with this topic led me to get involved with crafting the resolution, inspired by the conversations to date." 
Lally said going forward he has some concerns over the effects of the lengthened winter break and lack of a spring break on students' mental health, but ultimately feels that these alterations were the best decision. 
"Although, yes, I am concerned about those students who might have home situations that aren't ideal, who might suffer from certain things over the extended break, we're going to do what we can," Lally said.  
Leave a Comment
About the Writer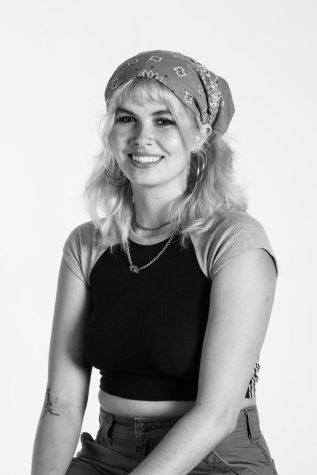 Ella Ruehsen, Editor-in-Chief
​(She/her) Ella Ruehsen is a senior environmental studies major with minors in political science and reporting and documentary storytelling. Before becoming...