New SGA president and VP elected as tensions between admin and students remain high
On Friday April 2,  junior write-in candidate Samuel Pasqualoni and uncontested sophomore candidate Olivija Stephens secured their elected positions as SGA President and Vice President, respectively. 
Pasqualoni joined the presidential race just two days before the election and was able to secure a majority via write-ins despite not participating in the SGA presidential debates. 
"With a total of 640 votes cast, Sam Pasqualoni received 422 write in votes, which is 65.9% of all votes cast. Olivija Stephens received 608 votes, which is 95% of all votes cast," elections committee chair Aidan Doherty stated in an April 2 email.
Pasqualoni still managed to come out on top after successfully broadcasting his campaign over social media platforms.
Pasqualoni decided to join the presidential race last minute because he was concerned about the future of SGA leadership after watching the debates, he said in an April 6 interview
"I felt like [this year's] candidates were a little ill-prepared," Pasqualoni said. "I think speaking a certain way is very important, and I felt that I could reflect that and advocate for the student body best." 
 An issue Pasqualoni really cares about is how the UVM administration has shafted CAS and mental health resources, he said.

"Looking at ways that the administration has failed us… whether it's firing a faculty, not renewing faculty, raising cap sizes in classes that are probably best instructed with fewer students," he said. "I think that wasn't harped on enough in some of those debates."
SGA may face potential difficulties if the President and Vice President fail to keep the channels of communication open between not only SGA and the administration, but also with the student body, Stephens said in an April 6 interview.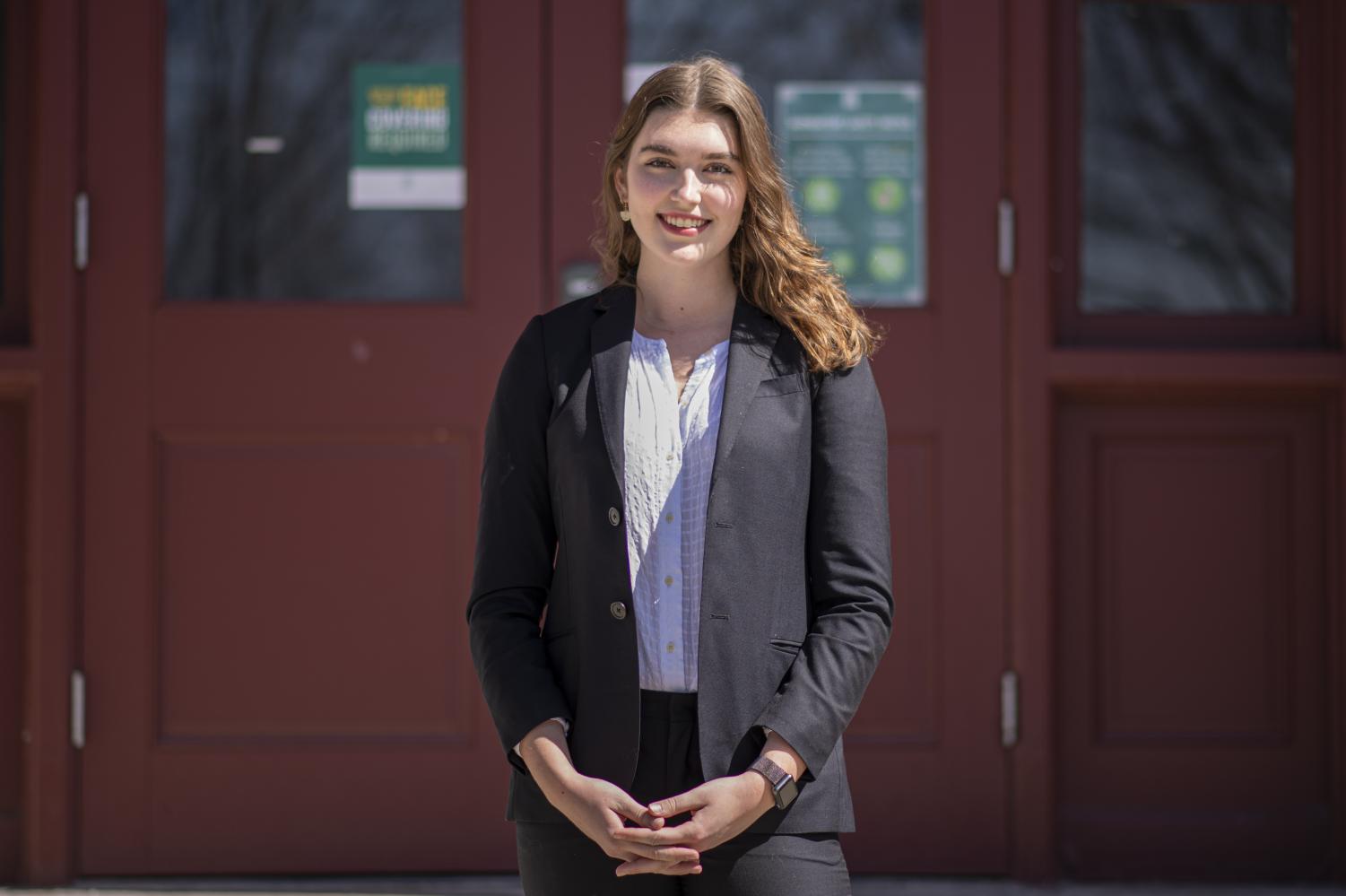 "In talking to the current president and vice president and seeing how they have been working and all of that I think I've learned a lot," Stephens said. "It's important to make sure that we're keeping the communication open […] making sure that we're all on the same page is really important."
The internal framework of SGA should be reconstructed to increase accountability and transparency; the Senate should embrace the camaraderie that comes with solid teamwork in the midst of these complex issues, she said.
"It's not going to be a walk in the park," Stephens said. "This next year, because of the current environment, I'm just ready to get to know everyone and really kind of work towards student goals."
Pasqualoni expressed his readiness for his upcoming obligations as President.
"I feel a lot of responsibility on my back, but I don't feel like that's misplaced," Pasqualoni said. "I'm looking forward to the responsibilities that come with this… I think that's something that I absolutely signed up for."
Both Pasqualoni and Stephens said that their experience as active community members have prepared them well for their roles.
"I feel that I'm absolutely capable of representing students to the best of my ability… A clearer voice is a big thing, along with institutional knowledge that I think that I've found from being involved…," Pasqualoni said.
Serving his third year on SGA, Pasqualoni finished up his term as the chair of the Academic Affairs Committee before he transitioned to his role as President-elect April 13. He is also juggling the responsibilities as student representative on the Board of Trustees and is a current neuroscience researcher. 
Stephens is a member of both SGA's finance committee and the ad hoc committee, a liaison advisory group which connects unheard student voices to the General Education Alignment Task Force and the Faculty Senate. 
The President-elect and Vice President-elect said they are not only honored but excited to be taking on the responsibilities that come with their respective roles.
"It's a pretty big honor to be in this role and I'm incredibly gracious for that, especially with the fact that [the role] is not appointed, it's elected," Pasqualoni said. "I can take a lot of pride in that."
Stephens echoed Pasqualoni's enthusiasm and receptiveness to the VP role.
"I'm excited to work with the new senate and Sam…I'm open to learning and working with everyone," Stephens said.
About the Contributor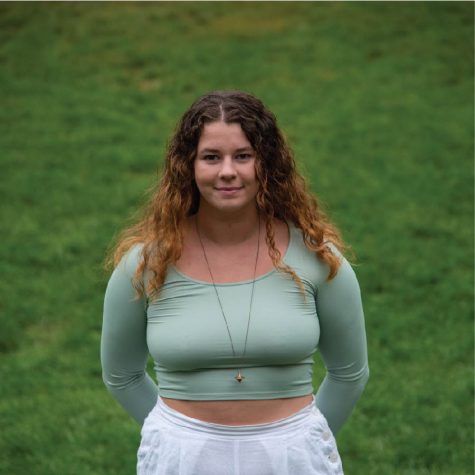 Kate Vanni, Editor-in-Chief
(She/her)

Kate Vanni is a senior Communications Design major with minors in Applied Design and Studio Art. Before becoming the Editor-in-Chief, Kate...