SGA freezes one third of UVM clubs' funding
Thirty-two percent of UVM clubs lost access to their SGA funding, according to a Nov. 4 email from SGA Treasurer Zyakkiriah Rhoden, a senior.
ClubSigners, the president and treasurer of a club, must re-register their club annually by Nov. 3, according to an Oct. 26 email from Rhoden. SGA froze the financial accounts of clubs who missed the deadline, resulting in halted spending for the remainder of the semester. 
"We've really tried to come up with new and innovative ways to engage our ClubSigners and give them as many resources as we can for them to be successful," said junior Ann Wong, chair of the SGA Club Affairs Committee. "But at a certain point, it also comes down to whether or not they're willing to put in that work." 
The re-registration requirements include a finance quiz that both ClubSigners must earn at least a 90% on and a ClubSigner Agreement Form, the Oct. 26 email stated. The form acknowledges the responsibilities of fund appropriation and confirms completion of the training. 
SGA encouraged ClubSigners to watch training presentations over the summer and first few weeks of school to ensure they were "1st Day Ready," according to a Sept. 7 email from SGA. The finance quiz included information from these training sessions. 
In addition to the spending freeze, non-complying clubs may see a negative impact on future budget requests, according to the Oct. 26 email. The SGA Finance Committee will consider the clubs' fall 2021 requirement completion status when approving fiscal year 2023 budget requests. 
The original requirement deadline for clubs was Sept. 30, Rhoden said. SGA extended the deadline to Nov. 3 in response to low completion rates.
As of Oct. 19, 170 clubs lacked a ClubSigner Agreement Form from at least one of their ClubSigners, according to a spreadsheet linked in the Oct. 20 email. This number improved to 74, according to the Nov. 4 email. 
ClubSigners must obtain approval from the SGA Finance Office before they spend any money, according to the training, "How to Make a Purchase – Part 1." 
"If you don't have that foundational understanding of the trainings and understanding how that works, it makes your job a lot harder [and] it makes our job a lot harder," Wong said. "[When] more clubs are in the know of how those finances work, it helps everyone be more efficient."
Not completing the ClubSigner agreement will not derecognize or delegitimize a club, Rhoden stated in a Nov. 4 email to the Cynic. 
The low completion rates likely result from COVID-19 disrupting the last few semesters, Wong said. Running a club looked very different and new ClubSigners may still be learning the process. 
While these requirements aren't new, they weren't emphasized as much last year, Rhoden said. Additionally, some clubs do not spend money regularly and are unaffected by the spending freeze. 
Freezing the club accounts was an ultimatum, Rhoden said. It was intended to encourage them to complete the training and understand how to get their funds if they wanted to be able to spend money.
"We don't want to be the bad guy in this situation or inflict any type of consequences on our clubs, because we want them to succeed," Rhoden said. "We chose to extend the deadline just because we understand the year that everyone's coming out of."
About the Writer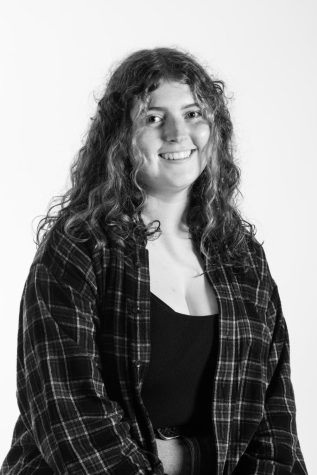 Halsey McLaen, News Editor
(She/they) Halsey McLaen is a junior from Groton, Connecticut, majoring in environmental sciences with a minor in reporting and documentary storytelling....