Research award to fund professor and student's work on phosphorus 
A $50,000 Cottrell Postbac Award from the Research Corporation for Science Advancement will fund a UVM student's research fellowship, according to a press release from Strategic Communications. 
Award recipient Rory Waterman, professor of chemistry and associate dean of the College of Arts and Sciences, will work alongside senior Evan Beretta to find more efficient ways to utilize phosphorus, an element used in medicines and consumer goods, the press release stated. 
Waterman is one of nine scholars nationwide to receive this award, according to the press release. The fellowship will take place next year, following Beretta's graduation.
"Evan has tremendous potential as a researcher and in chemistry," Waterman said. "It is exciting to think about Evan having the dedicated time to make progress on this project related to phosphorus and its unique chemistry." 
The award aims to enrich the experiences of strong undergraduate researchers, said Daniel Linzer, president and CEO of RCSA. 
"Whether [recipients] go on to graduate school or find jobs in STEM-related fields, they will be able to strengthen their research portfolios, contribute to projects and help train the next undergraduates in their research groups," Linzer said.
While Beretta and Waterman will work closely together, some of the project will involve their collaboration internationally, the press release stated. 
Next year, Waterman will work with Norihiro Tokitoh, professor of organoelement chemistry at Kyoto University in Kyoto, Japan, the press release stated. Tokitoh specializes in the same low oxidation state chemistry this project addresses, particularly with silicon.
Elements in a low oxidation state are elements that have lost electrons in a chemical reaction, according to Lumen Learning, a chemistry resources website. 
At KyotoU, Waterman and Tokitoh will try to make phosphorus behave like silicon, while Beretta, at UVM, will use transition metals to interact with phosphorus, according to the press release. 
These actions will hopefully reveal chemical reactions that will allow for further advancement of the use of phosphorus, the press release stated. 
"This award not only allows me to continue working on research I'm passionate about, but with full focus, too," Beretta said. "I plan to move forward with my education and career experience in research, and through this opportunity, I will be more than well prepared to do so."
About the Contributor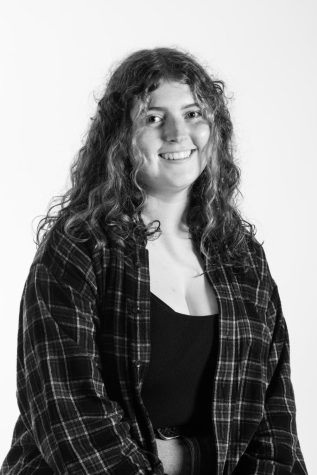 Halsey McLaen, News Editor
(She/they) Halsey McLaen is a junior from Groton, Connecticut, majoring in environmental sciences with a minor in reporting and documentary storytelling....