Student receives grant to work on drone project with NASA
Sophomore Mason Paterson will work on NASA's Project Dragonfly, which seeks to land a drone on Titan, one of Saturn's moons, to search for signs of life in 2026, he said.
Paterson, who studies mechanical engineering, received a $7,000 grant from the Vermont Space Grant Consortium to pursue the project April 13, he said. Alongside Douglas Fletcher, professor of mechanical engineering, Paterson will work to test the material the drone's outer shell will be made of.
"I just felt so lucky  to just have [this opportunity] right in front of me," Paterson said. "This is just the best thing you can do for [people in engineering] and I'm just glad I was just given the opportunity."
Titan has a unique atmospheric composition that requires the drone to be equipped with a specialized thermal protection system, particularly a heat shield, Paterson said.
NASA will apply a material called phenolic impregnated carbon ablator on the heat shield around the drone that is chemically compatible with Titan's atmosphere, he said. Paterson will take a sample of PICA-D and test it under recreated conditions of atmospheric entry.
PICA-D is a low density thermal protective material designed specifically to deflect heat, according to the NASA Ames Research Center.
Fletcher has a lab in Discovery Hall containing an inductively coupled plasma torch facility that can simulate atmospheric entry with the use of magnetic fields, Paterson said. The grant will go towards procuring the materials to conduct Paterson's proposed research.
Paterson and Fletcher will test the emissivity rate to see how well the PICA-D heat shield can radiate heat and reactive atmospheric particles to keep them from harming the drone, Paterson said.
The emissivity rate refers to the amount of energy a material can deflect, according to the National Physical Laboratory website.
"Put simply, we need to make sure [the drone] enters and doesn't hurt what's inside of it [and] doesn't get incinerated," Paterson said.
Paterson received an email at the start of the semester from the Vermont Space Grant Consortium calling for applicants, he said.
Paterson reached out to Fletcher because of his past work and affiliation with NASA, who then agreed to work with him on the project, Paterson said.
"I was really excited when he said he would even try this with me," Paterson said.
Paterson will also receive funding for research-related travel, which he plans to use to visit the NASA Ames Research Center, the division that oversees Project Dragonfly in Mountain View, California, he said.
The VSGC offers funding for students wishing to do research mentored by a faculty member that aligns with the priorities of NASA, said Chip Cole, director of the VSGC and professor of mathematics and statistics.
"It's really to provide opportunities for students to learn how to do research and get interested in research," Cole said. "NASA has a priority in terms of trying to generate the next generation of researchers in aerospace [and] to train people to do this kind of work."
Paterson is one of four other students in the state to receive a grant from this year's VCSG application round, Cole said.
Successful applicants receive a $7,000 grant each, $6,000 of which can be used in whichever way the project needs, Cole said. The other $1,000 can be spent on research-related travel.
"In all of these awarded projects, what we saw were students who had a lot of enthusiasm, and were well-connected with an established faculty member in a research area that had strong NASA alignments," Cole said.
The VSGC hopes these projects lead to students becoming involved with larger research projects that lead to meaningful research productivity, Cole said.
"What we really want to have happen is that the student gets exposed to research methods and how to do good research in the aerospace area so that the student gets motivated to go further with it," Cole said.
Fletcher was not able to comment in time for publication of this story.
About the Writer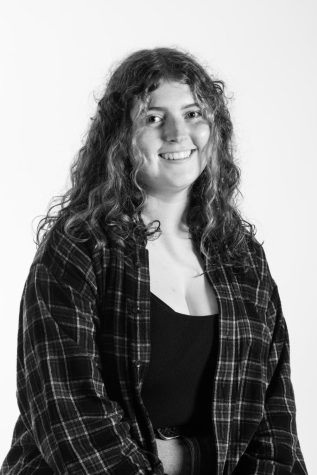 Halsey McLaen, News Editor
(She/they) Halsey McLaen is a junior from Groton, Connecticut, majoring in environmental sciences with a minor in reporting and documentary storytelling....