UVM Rescue breaks ground for new facility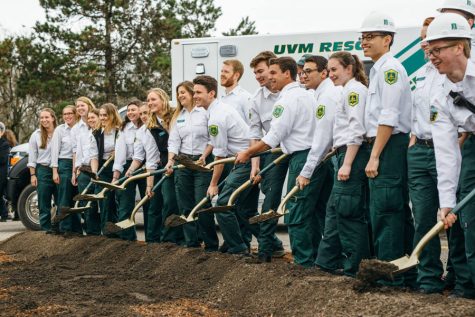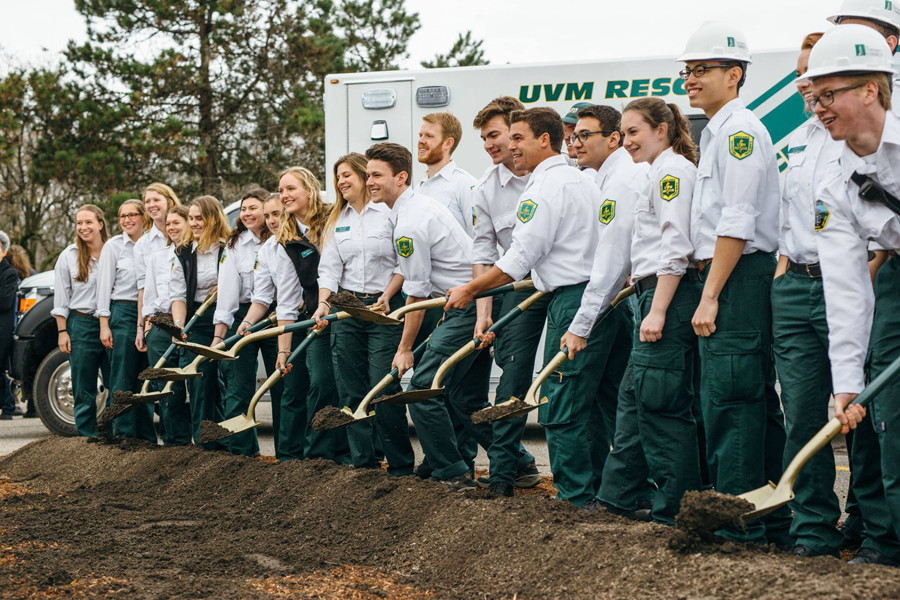 After years of construction and fundraising challenges, UVM Rescue is opening its new headquarters next to UVM Police on East Ave.
The cost of the project was $1.4 million, and it is on track to be finished this coming fall, said junior Kiley Baillargeon, the UVM Rescue chief.
"We're really excited about the new building," Baillargeon said. "Everyone on the squad now has been working so hard to get this process going and we're very lucky this is starting up."
The new facility will be located in the same parking lot where it has been previously, but instead of being connected to UVM Police building, UVM Rescue will now have their own building, she said.
First-year Zoe Robinson said she is excited about the new building, mostly for what it will do for the campus community.
"Since the building is no longer attached to UVM police headquarters, students may be more likely to reach out for help in emergency situations on campus," Robinson said. "With it no longer being attached to UVM police, there is less intimidation of getting into legal trouble," Robinson said.
"The new building will have a training room in it, which will provide a great learning environment for our weekly EMT trainings," said junior John Levkulic, public relations manager.
In addition to the training room, there will be a full kitchen, lockers and a workout room, among other rooms, Baillargeon said.
"It is a larger station which will allow our squad to grow," Levkulic said. "It will provide more opportunities for students on campus to be involved with UVM Rescue."  
Currently, UVM Rescue does not have the space to house both ambulances in the bay due to its small size, but the new building will have an area large enough to store both emergency vehicles, Baillargeon said.
"The larger bay will allow both of our trucks to be ready to go at all times so we can staff a second truck at a moment's notice if need be," Levkulic said.
The organization already runs efficiently, but the new building will make it even more efficient, first-year Chani Krech said.
"The EMTs will have a better facility which will allow for better emergency services to help keep students and the community safer," Krech said.
The project has taken years to get off the ground, as it was in the works since before Baillargeon began her career at UVM, she said.
"UVM Rescue members as well as alumni are very excited to see their hard work and efforts finally come to light as it has taken years to get where we are now," Levkulic said.  
The funding came from alumni donations, fundraising and operating on a minimal budget, Levkulic said.
"Raising funds for the building was very difficult," he said. "On top of spending very frugally for many years, there were countless meetings with the Board of Trustees and many other school affiliated members to get the project off the ground."