Athletes balance work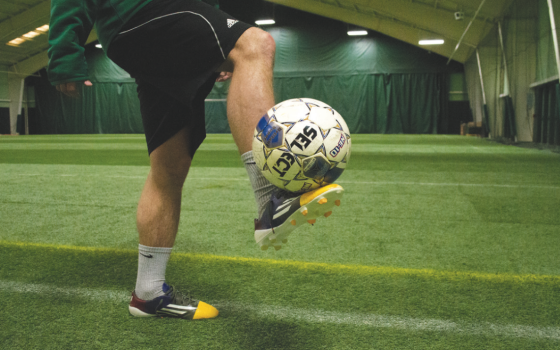 Athletes at UVM agree that student athletes contend with some unique pressures.
They manage academics while still having to perform at the highest level athletically.
"College is a whole different ball game when it comes to school," junior Danny Childs said, a member of the men's soccer team.
Despite playing multiple sports in high school, Childs said the fitness required at college was "like nothing" he had experienced before.
Professional athletes have similar things to say about college athletics.
"You're dead tired from practice and you still have to study just as hard as everybody else every day and get all the same work done," Seattle Seahawks cornerback, Richard Sherman said in a press conference leading up to Super Bowl XLIX.
The balance of athletics and academics is one that each collegiate athlete adjusts to.
When discussing the biggest difference while switching from junior hockey to a college athlete, sophomore Jarrid Privitera of the men's hockey team said the most difficult part is time management.
"Going through all the classes and work and still having to head to the team atmosphere where every day matters, every practice, every workout; it's a tough balance,"  Privitera said.