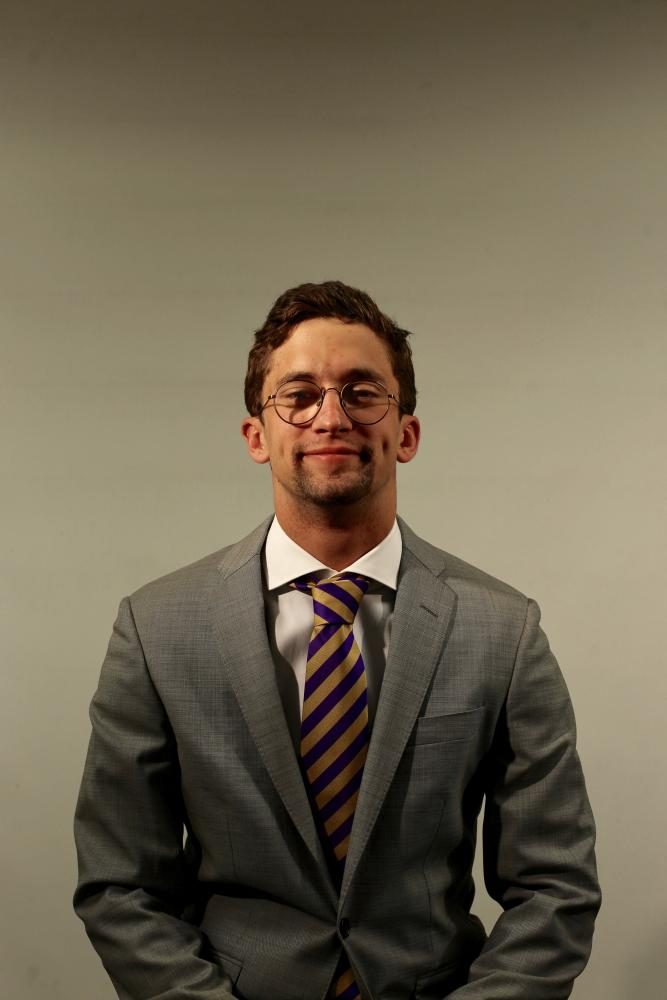 Off the bat, Dean Wertz enjoys a hot cup of coffee, no matter the outside temperature. He likes what he calls, "concrete jungle hikes" which essentially means walking aimlessly around a city. His favorite book is Franny and Zooey by J.D. Salinger, and favorite musical artist is King Krule. He has also fallen in love with electronic jazz in his time here at UVM.
Multimedia Editor Dean Wertz doesn't have many dislikes, but what he does dislike, he really does not like. These dislikes include cold showers, sand in his car, and especially small talk. Dean Wertz feels that if you want to talk, discussing the weather isn't going to cut it.
This Editor is currently a Computer Science and Information Systems major with a minor in Anthropology and shenanigans. He has dreams of being a CEO of a tech company, and eventually an English teacher.
Dean's background is pretty diverse. His experience ranges from an average/below average high school athletic career to an enlightening two years in theater. He is also the president of his fraternity, frequent flier to the Davis center chicken curry line, and was recently a TA for Discrete Math.
More than anything, Multimedia Editor Dean Wertz is open to good people with good ideas. Never be afraid to approach him because he looks forward to meeting you.
Dean Wertz, Mulitmedia Editor
Mar 27, 2017

Cynic Battle of The Bands

(Story)

Mar 27, 2017

Cynic Ear Episode 4 (March Madness)

(Story)

Mar 27, 2017

Cynic Ear Episode 3 (Programmed Housing)

(Story)

Mar 27, 2017

Cynic Ear Episode 2 (Oscars)

(Story)

Mar 27, 2017

Cynic Ear Episode 1 (Grammys)

(Story)

Mar 27, 2017

Cynic Meet Someone (The Optimism Bias)

(Story)

Mar 27, 2017

What is my Major? Episode 1 (Computer Science)

(Story)