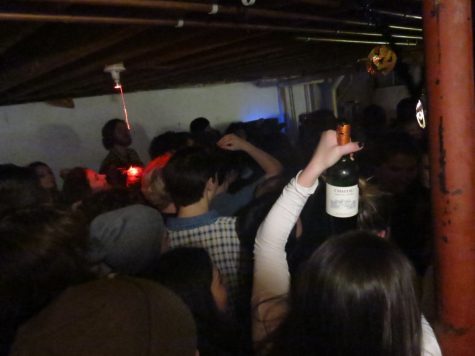 Libby Camp

February 12, 2018
The first DIY show I went to was a hardcore show in Cambridge, Massachusetts. It was hosted in a Veterans of Foreign Wars center. There were kids that looked like they could beat the shit out of me, but who were all probably just as awkward as me. The masking tape on the floor was the onl...
Allie O'Connor, Staff Writer

February 7, 2018
"Hope," is graffitied in large silvery letters against the dull brick and dirty, broken windows of Memorial Auditorium. It's bright colors catch the eye on Main Street. Faded blocks of purple, silver and white, layered with streaks and signatures of red color the spray-painted letters. ...