Locria Courtright, Assistant Sports Editor

September 8, 2017
Three Vermont women's hockey alumnae have taken their talents to the professional level this year. Goaltender Madison Litchfield '17 signed with the National Women's Hockey League's Boston Pride. Defender Rachael Ade '17 also decided to play in New England, joining the NWHL's Connecticu...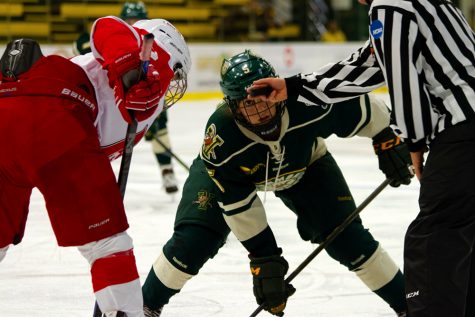 Women's team begins to rebuild" />
October 8, 2015
The women's hockey team is looking to rebuild after losing nearly 50 percent of its scoring production from last year.Recently the women's hockey team lost several key players like Amanda Pelkey and Brittany Zuback.Zuback is currently a student at the Canadian Memorial Chiropractic College and Pel...