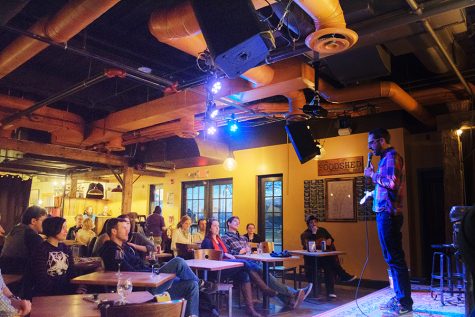 Addie Beach, Assistant Arts Editor

April 5, 2018
On a small stage covered in Christmas lights, comedians grabbed the attention of The Skinny Pancake audience. Comedy and Crepes is a weekly stand-up comedy series which meets 7 p.m. Mondays at the restaurant's downtown location. Comedians Nicole Sisk and Carl Sonnefeld host the series, which began in June 2016....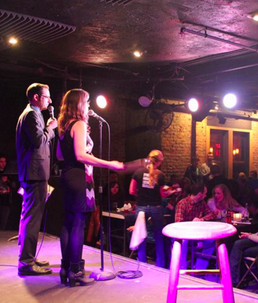 November 7, 2015

Filed under Features
Nathan Hartswick eagerly joined me at my table at Muddy Waters one Thursday afternoon, after weeks of trying to meet. We were finally able to sit down and discuss the opening of his new Burlington establishment, the Vermont Comedy Club. I looked forward to hearing about the new place and all the c...