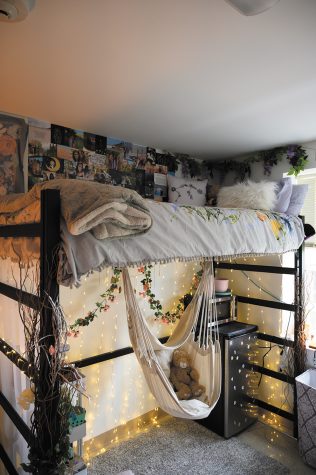 Kellyn Doerr, Staff Writer

October 2, 2019
The luxurious twin XL provided by Residential Life is no longer just a place to watch Netflix with your tinder date or have mental breakdowns. With way too many Amazon Prime orders and quite a few Target runs on your mom's credit card, many college students today have found their room can be a dazzl...
Stephanie Hodel, Cynic Correspondent

September 23, 2017
Upon arrival at UVM, students are housed in some form of a 12-by-15 foot box. The difference between concrete and plaster walls is not what makes those boxes feel special – it's the decor. Through decorating, students can express themselves and bring out their unique styles in one of their most freq...