Sabrina Hood, Staff Writer

February 16, 2018
At five years old, UVM women's hockey forward Ève-Audrey Picard decided that ice hockey would become her sport. The sophomore started learning to play after inspiration from watching her brother's games. Since joining the UVM women's hockey program, she's set herself apart from the rest....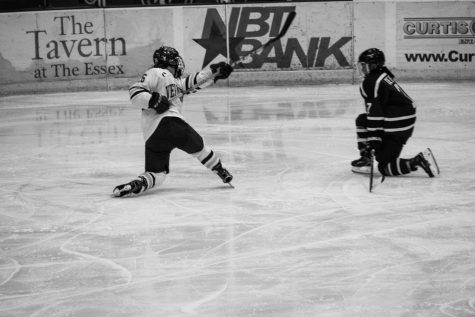 Steph Aurenz, Staff Writer

October 18, 2017
The women's hockey team triumphed 7-0 over Union College Oct. 10. UVM junior forward Eve-Audrey Picard broke the school record for most goals in a game, posting four goals Tuesday. UVM junior goalie Melissa Black had her first career shutout. While the Catamounts came out strong in the first ...