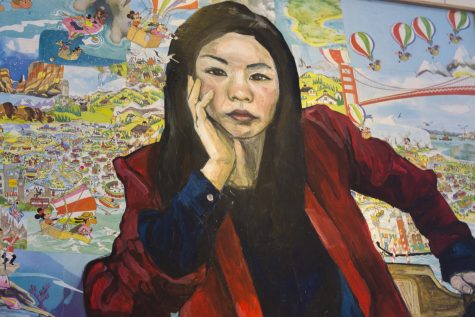 Anna Kolosky, Staff Writer

February 5, 2020
Fleming Museum's Spring 2020 catalogue is covered in brightly colored, dancing people. It features a painting by Wood Gaylor, the inspiration for one of the museum's exhibitions.   According to Fleming's website, the "Wood Gaylor Exhibition" and "Warp: War Rugs of Afghanistan" will run ...
Natasha Geffen, Staff Writer

February 17, 2016
Art has the ability to take the viewer to different places across space and time. In two new exhibits at the Fleming Museum, "Pop Art Prints" and "Samuel Bak: Survival and Memory," viewers are taken to different eras. While "Pop Art Prints" show-cases American pop art that emerged mostly in the 1960s, Samuel Bak's exhibit portrays ...