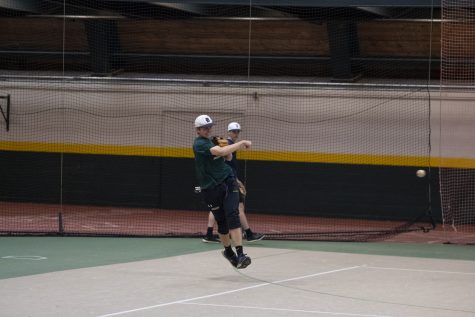 Hayley Rosen, Staff Writer

October 24, 2019
You could hear a pin drop after the 48 UVM Division I baseball and softball players were informed their teams were being cut in 2009. After suffering from the 2008 recession the UVM athletic department had to make $1 million in cuts. This included cutting the varsity baseball and softball teams, ea...
Nickie Morris, Staff Writer

April 11, 2018
Burlington's Centennial Field is the oldest minor league baseball stadium in the country, housing the Vermont Lake Monsters in the summer. In the spring and fall, it sits empty. UVM has no Division I varsity baseball team. Jim Carter has coached club baseball since 2009. Before, he coached the va...