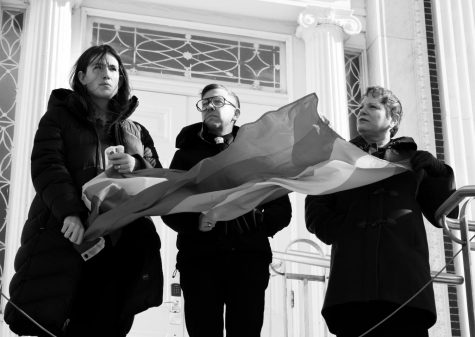 Lee Hughes, Assistant News Editor

February 12, 2019
Student groups joined community members at City Hall Feb. 8 in support of Jewish and LGBTQ communities following white supremacist signs posted on a Burlington synagogue and the Pride Center. The Ohavi Zedek Synagogue, the Pride Center of Vermont and Champlain High School were targeted between the night...

Zoe Stern, Staff Writer

November 17, 2018

Filed under Campus, News, Uncategorized
SGA has passed two resolutions to show their support of transgender, nonbinary and intersex students, as well as Jewish students, in light of the national political climate. The first resolution, in support of the Queer Student Union and their funding requests, was sponsored by sophomore Carolynn Van Arsda...