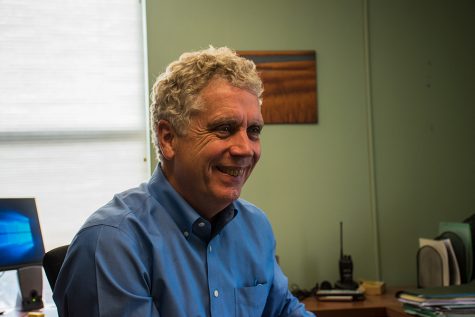 Lindsay Freed, Senior Staff Writer

December 5, 2017

Filed under Headliners, News
The director of the Center for Health & Wellbeing is stepping down after eight years in the role. Though he has loved working with students, Jon Porter wanted to return to an environment where he would be doing more long-term clinical work, he said. "It's kind of bittersweet," ...
April 20, 2016

Filed under Letter to the Editor, Opinion
Dear editor,If past years are an indicator, a small percentage of the student population will gather Wednesday afternoon to smoke marijuana in a public place on campus.On its surface, the event is really not a big deal. Even 10 years ago, I might have left it there - people doing what they want, using ...