Jean MacBride, Staff Writer

October 18, 2018
Tommy Lau Comedian Jen Kirkman took over the stage at Vermont Comedy Club with bootcut jeans and plenty of stories to tell. Although best known for being a regular roundtable panelist on "Chelsea Lately," Kirkman had plenty of new material about life as a woman and comedian. She relished...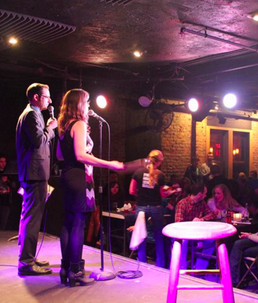 November 7, 2015

Filed under Features
Nathan Hartswick eagerly joined me at my table at Muddy Waters one Thursday afternoon, after weeks of trying to meet. We were finally able to sit down and discuss the opening of his new Burlington establishment, the Vermont Comedy Club. I looked forward to hearing about the new place and all the c...