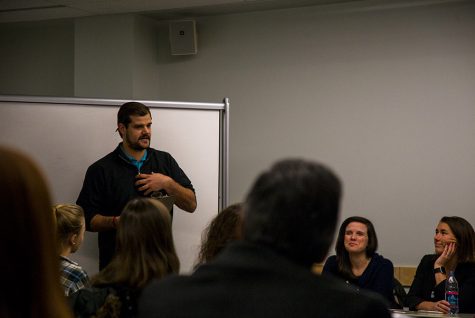 Alek Fleury, Staff Writer

December 13, 2017
1in4 gathered in the Jacobs House to reflect on their accomplishments and set goals for the spring. 1in4 is a national nonprofit organization dedicated to the prevention of rape, according to the 1in4 website. "We want to reach out to people not only to raise awareness, but to provide help to others...
Nicole Morris, Cynic Correspondent

November 16, 2017
November is not just a month for frost and Thanksgiving, but a month for grabbing razors and embracing Movember. During this month, people can participate in both Movember and No Shave November to raise awareness around health issues, according to a Nov. 2014 Daily News article. According to ...