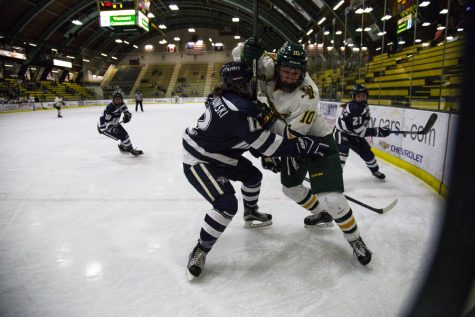 Locria Courtright, Assistant Sports Editor

October 26, 2017
It was a heartbreaking end to the game for Catamount women's hockey on Friday night at Gutterson Fieldhouse. The visiting New Hampshire Wildcats scored the tying goal with 12 seconds to go in regulation and the winner with 17 seconds remaining in overtime as they defeated the Catamounts 5-4. UNH open...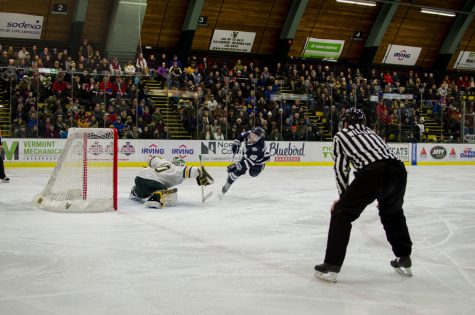 Locria Courtright, Assistant Sports Editor

February 12, 2017
Gutterson Fieldhouse was home to a shooting gallery this weekend, as Vermont men's hockey split with rival University of New Hampshire in two high-scoring games. On Friday night, the Catamounts opened up a 2-0 lead in the second period. Junior forward Anthony Petruzzelli opened the scoring by burying a...