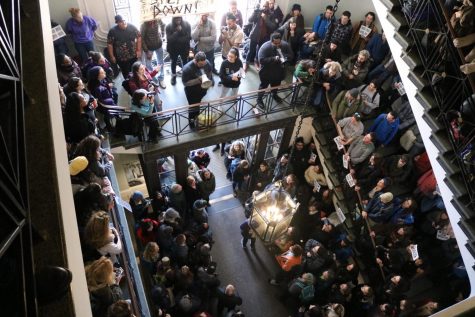 Cynic Staff Report

February 26, 2018
Update 3:21 p.m. NoNames for Justice requested sleeping bags on Facebook, saying "we're staying at Waterman," and telling people to stay if they are in the building. The third-ever Waterman takeover began at the University of Vermont at 1 p.m. Feb. 26. More than 250 protesters from student raci...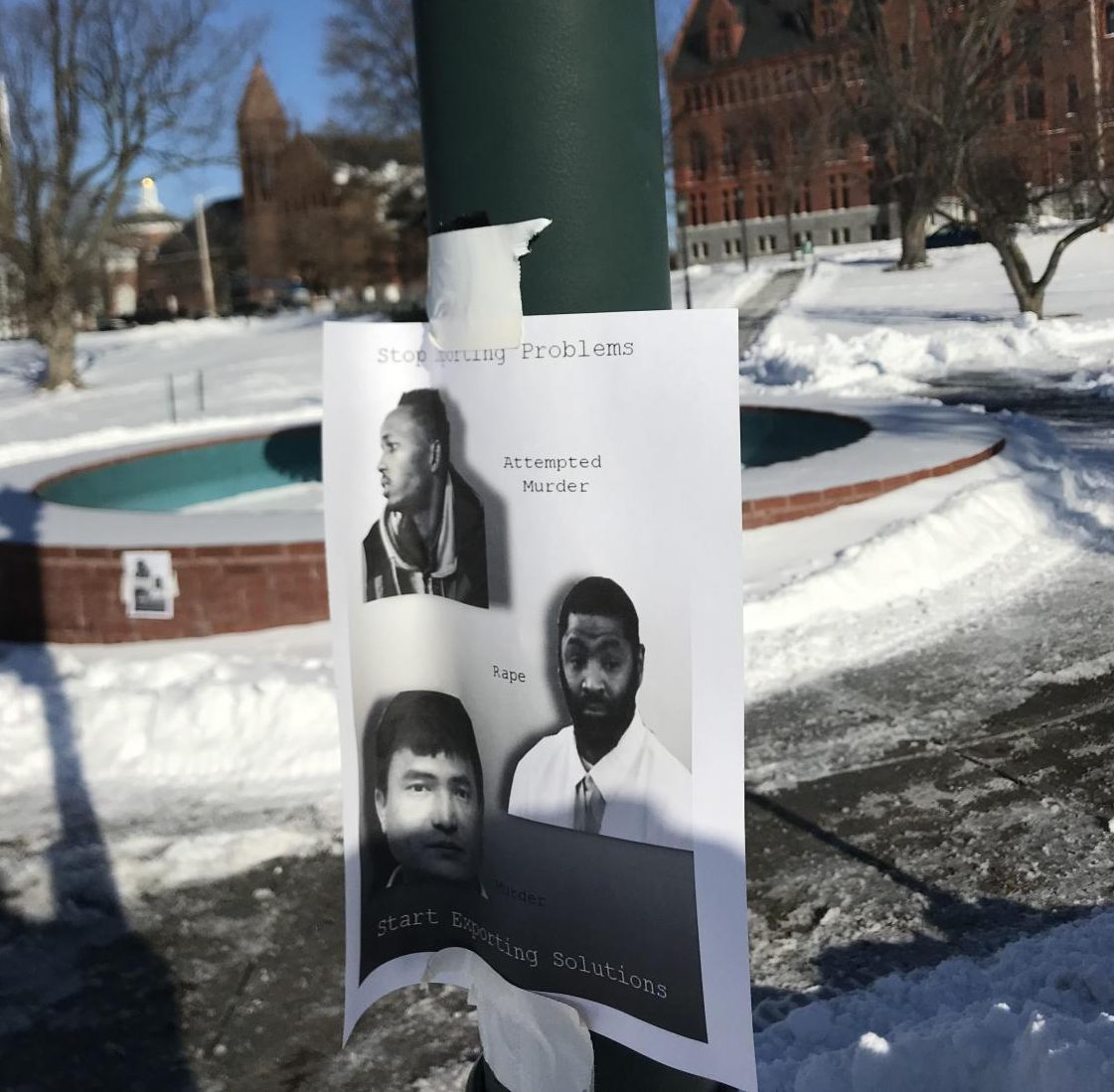 Brandon Arcari, Assistant Breaking News Editor

January 15, 2018
This post was updated from a previous version 1/16/18 at 3:11 PM Several posters encouraging the deportation of people of color appeared on Waterman green Jan. 15. The posters, which read "stop importing problems, start exporting solutions" had photos of three people of color with crimes l...