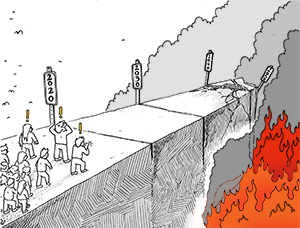 March 4, 2020
One of the biggest global issues of our time is climate change. We are just starting to see its effects: droughts, floods and fires. These effects will only get more severe in the future, according to a November 2018 United Nations report. But there is one effect that goes underreported: anxiety an...
Katie Brobst, Assistant Life Editor

October 5, 2017
Whether it's by using a bulleted list, Google calendar or mind palace, students need to keep track of their commitments. With exams always lurking around the corner, scheduling is a priority. "I think that poor time management can negatively affect our overall health because we feel rushed an...