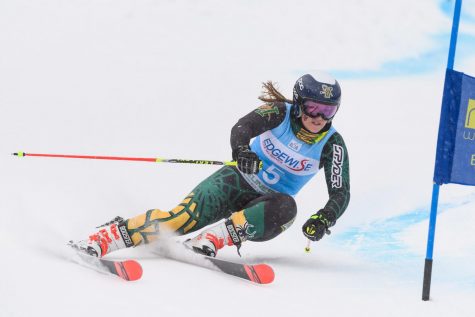 Aryanna Ramsaran, Cynic Sports Reporter

January 29, 2020
Not many UVM students can say that they've competed in the World Cup, but Paula Moltzan can.  "When I was two, I started skiing," Moltzan said. "Not until I was six or seven did I know what I wanted to do with it." Moltzan is currently taking a break from UVM. She joined the U.S. Ski and Snowboard...
Greg Mandozzi, Sports Writer

April 2, 2017
Vermont continued its historic year in sports with yet another achievement, this time from the skiing team. First-year skier Paula Moltzan raced to victory at the 2017 NCAA Championship, winning the national title for women's slalom. Part of a banner day on the slopes for the Catamounts, Moltzan's...