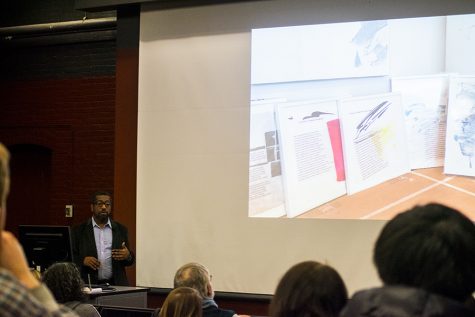 Addie Beach, Assistant Arts Editor

February 15, 2018
Two figures sat on plastic folding chairs. Behind them, a brightly colored image was projected in the dark room. On Feb. 6, award-winning UVM professors Jane Kent and Major Jackson gathered to discuss their collaborative project, which aims to blend text and image. Jackson, a poet, and Kent, a visua...
Natasha Geffen, Staff Writer

February 17, 2016
Art has the ability to take the viewer to different places across space and time. In two new exhibits at the Fleming Museum, "Pop Art Prints" and "Samuel Bak: Survival and Memory," viewers are taken to different eras. While "Pop Art Prints" show-cases American pop art that emerged mostly in the 1960s, Samuel Bak's exhibit portrays ...