Katie Brobst, Assistant Life Editor

September 27, 2017
College is about connections, and while it's easy to meet people in your year, there seems to be a growing social distance between students of different ages. "I don't know any first-years," senior Zach White said. "I don't avoid them, I'm just not in any classes with them." Ac...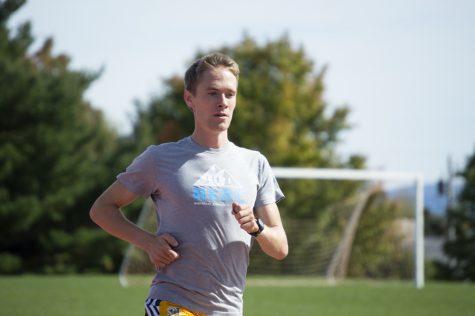 Senior looking for a special year" />
October 8, 2015
The captain of the men's cross country team wants his last year to be special, despite experiencing highs and lows so far.Senior Dan Moroney has finished across the board this season."Finishing 38th at the Minuteman Invitational was definitely disappointing, but finishing 10th at the Iona Meet o...