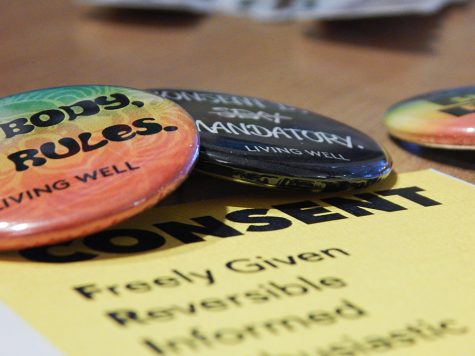 Lindsay Freed and Lee Hughes

December 15, 2018
Every day, students on college campuses are having discussions about consent and its role in their lives. Coming from different backgrounds, many students have varying opinions on education about consent. UVM defines consent, as a person's willingness to engage in a specific sexual act or form of sexual conduct. When talking with students, Sarah ...
Joey Waldinger, Staff Writer

May 1, 2017
As Sexual Assault Awareness Month comes to a close, UVM students are creating a space for survivors of sexual assault to share their stories. Junior Katherine Freeman hosted a speak out April 25 inside the Davis Center. Survivors will come together to open up about their experience a...