Dancer hopes to keep UVM weird
Jae Baker '17 saw breakdancing for the first time in a movie trailer when he was a kid, he said.
"I remember it was a headslide, and I just thought that was so cool," he said. "I had to learn how to do it,"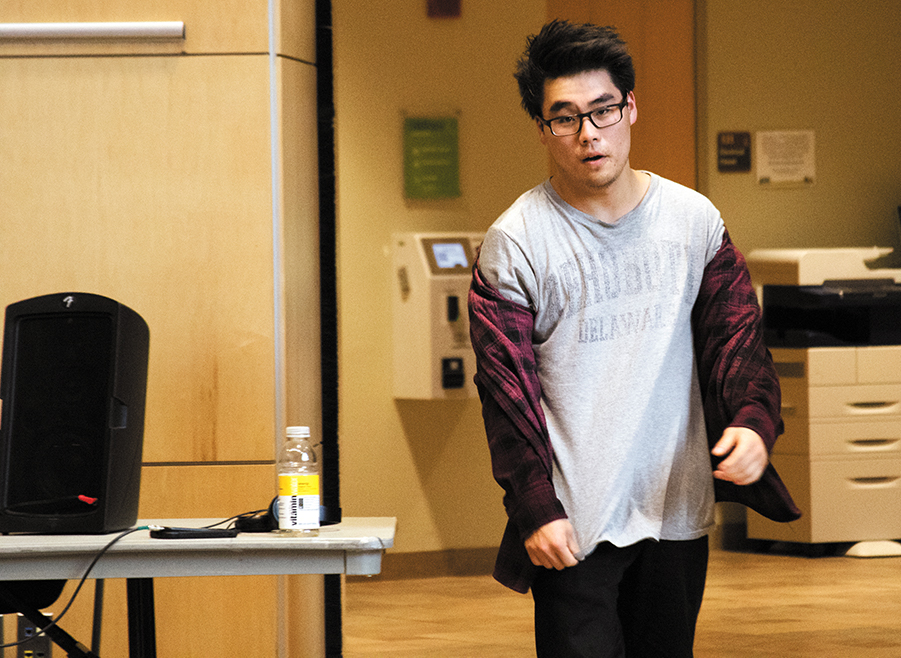 Baker, from Albany, NY, graduated from UVM with a degree in French and a minor in Italian studies in 2017. He is working for UVM Event Services and at the DoubleTree Hotel in Burlington, but in his off time, he continues to dance on campus, as well as with his local dance crew.
Baker said he started to watch street performers regularly after school. Then, he practiced the moves he saw once he got home.
"It's pretty awesome what they can do," Baker said. "It's almost superhuman."
Now he has mastered some moves himself, to his own soundtrack.
"People will ask me 'are you a break dancer?' I'll be like, 'Yeah, what of it?' … It's special to us," Baker said. "It's not something we joke about. We talk about it, we live it, we do research, we go to competitions, we travel for it… [Breakdancing] has always grabbed me in some way."
Baker has gained notoriety for dancing in various locations around campus, senior Sarah Lubic said.
"He's like a UVM staple," Lubic said. "He has a few hot spots and everyone knows who he is."
The Davis Center Atrium is Baker's favorite spot to dance on campus, he said, and it's where students often pass by him as he practices.
"[This space] is weird. It has a specific personality to it. I look for that. I love the acoustics," he said. "I have come to appreciate the floors in here, which is something weird that happens when you're a dancer.
"I don't like studio spaces. they feel too confined, they feel like a classroom, which I am not a fan of. I like somewhere where I can be creative and do what I want."
But while some may view his dancing in the Davis Center as a performance, he disagrees.
"I don't consider this a performance. I just practice … [People passing] are not my audience," he said. "This is my personal time and I should be able to enjoy it my way."
Senior Jess Figgie said she recognizes Baker as a familiar face around the Davis Center, where they both work.
"I don't know him personally, I only know him through seeing him on campus," she said. "I believe that he is a great dancer and has a right to showcase his skills."
His first year, Baker lived in the since torn-down "shoeboxes," a nickname for the Chittenden, Buckham and Wills residence halls.
He said coming to UVM felt like college in the movies, but that it has changed a lot since his days on campus.
"I love UVM, but it's lost a lot of the funkiness it used to have. I miss my weird UVM," Baker said. "A lot of people have told me I kind of keep the weird alive, which I'm thankful for.
"[Breakdancing] is my passion, that's pretty clear. It's a huge part of me…I found this whole culture behind it… I found friends, opportunities and like-minded people that I can enjoy it with."