Burlington native Ace$world writes his own raps
Rapper Ace$world was "born light, light as a feather."
Senior Andrew "Ace" Trainor-Clark, who records his rap music under the name "Ace$world, puts his finished work on Apple Music and Spotify. 
Trainor-Clark was born in Sri Lanka and raised in Burlington. He has been recording rap music for the past two years.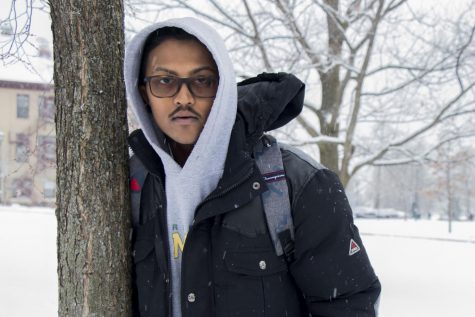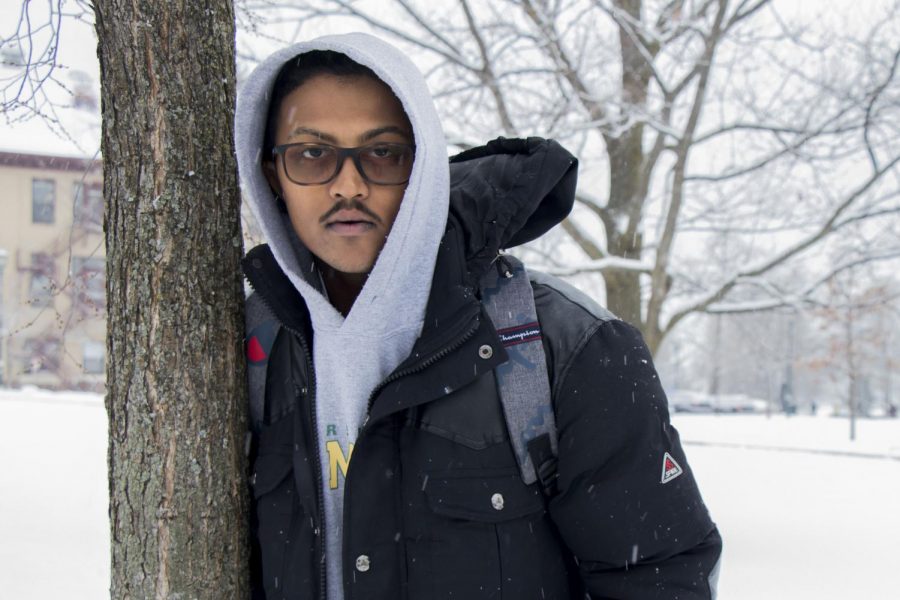 He currently has five singles and one EP uploaded on his Spotify page. 
Over the span of two years, Trainor-Clark has grown as an artist and learned from other musicians.
Trainor-Clark's music is inspired by both classic and modern rap and hip-hop artists. 
He draws inspiration from artists such as N.W.A, the Notorious B.I.G., Young Thug and Travis Scott.
"I try to understand [these artists'] vibes and what they're trying to convey, and kind of get inspired by that," Trainor-Clark said.
Although Trainor-Clark writes his own music, he collaborates with Burlington-based producer Rajit Sachdeva '19 to record his songs and create a finished product.  
"It takes about three hours to record one song," Trainor-Clark said.
Sachdeva and Trainor-Clark have been collaborating in Southwick Hall and in Sachdeva's home studio for one year.
"We'll start recording vocals, he'll have what he wants to write already," Sachdeva said. "He'll start rapping, and if I see anything that I can try and help improve on, I'll let him know."
Sachdeva said Trainor-Clark is different from other artist's he's worked with and acknowledges his growth as an artist.
"I think he brings a lot of energy to the table that a lot of people may not," Sachdeva said.
Trainor-Clark records songs that convey personal messages, such as "Trust Issues" and "In My Head."
"I do draw from my own personal life a good amount, but I also try to look at what my friends are feeling around me," Trainor-Clark said. "When everybody's in a good mood the song is in a good mood."
Trainor-Clark aspires to educate his listeners as well. He has taken French classes for eight years and took Italian at UVM – two languages he incorporates into his music in order to give it a different tone and educate his listeners.
"I want my music to also educate people," Trainor-Clark said.
Trainor-Clark puts a significant amount of time, money and energy into his art.
"Blood, sweat and tears," Trainor Clark said. "I'm not just doing this for people to listen to me and get attention, I'm doing this because this is what I want to do."
This effort is recognized by his producer as well.
"I think his music only gets better from song to song, just 'cause he puts everything into it," Sachdeva said.
Trainor-Clark has been recording new music recently that he hopes will include a surprise feature from a well-known artist. 
Trainor-Clark's music can be found on Spotify and Apple Music under "Ace$world."  
He can be found on Instagram under @acesworld and Facebook under Ace Trainor-Clark.