Indie rock band is returning to Burlington
Jonathan Russell, a vocalist and musician for the folk band The Head and the Heart, is in the midst of the hustle and bustle of New York City.
"I would kill to be surrounded by nature right now," he said.
The Head and the Heart previously performed in Burlington for SpringFest 2016. Russell said he and the rest of the band are looking forward to coming back to Burlington, where the air is cleaner, March 5.
"Are you just freezing and snowed-in up there right now?" he asked.
The Head and the Heart started in 2009 and has been gaining momentum and popularity in recent years. Their song "All We Ever Knew" spent eight weeks at the top of the Adult Alternative chart in 2016, according to Billboard.
The band's six members include Russell, Josiah Johnson, Charity Rose Thielen, Chris Zasche, Kenny Hensley and Tyler Williams.
Everyone bops around from instrument to instrument, Russell said. He plays piano and guitar, as well as the harmonica and hand drums.
After taking some time off, the members reunited in Stinson Beach, Calif. to write their most recent album, "Signs of Light," according to the band's website. It was released in Sept. 2016.
For Russell, songwriting is spontaneous and natural. He is not the kind of writer who can just sit down and say, "today I am going to write," he said.
Russell has been influenced by a variety of different musicians, he said.
"Bob Marley, John Lennon and Beethoven are my three dudes," Russell said. "They are examples of some of the greatest songwriters ever."
He particularly admires Marley and Lennon because they have a strong way of saying something moving in a concise manner, Russell said.
"The cool thing about being a songwriter," he said, "is you have your whole life to admire and grow."
The band just finished a European tour that started in Norway and ended in Spain, Russell said.
"For whatever reason, [the people in Spain] were so engaged and so appreciative," he said.
As a kid growing up in Virginia, Russell said he did not get to travel much.
"I remember watching TV shows that showed the beaches in California and thinking, wow, that's really cool, but I'll never see that," Russell said.
Now, Russell and the band get to travel all over the world, and it is incredible, he said.
"It's incredibly humbling to see different people from different cultures affected by our music," Russell said.
Russell prepares for his performances the same way every time, he said. After a sound check, he usually engages in some form of exercise. He might go for a run or practice yoga.
"It helps to clear my head," he said.  
Russell said he finds it hard to pin down the band's favorite song to perform.
"It changes from night to night, but 'City of Angels' is always a lot of fun," he said.
Their song "City of Angels," from "Signs of Light," has more of a rock 'n' roll vibe than their usual stripped-down folk, Russell said.
"It is more fun to play because it is upbeat, energetic and in-your-face," he said.  
Ticket-holders to the sold-out show will be able to see The Head and the Heart perform live at 8 p.m. March 5 at the Flynn Center for the Performing Arts.
"There is something and fresh and relaxing about Burlington," Russell said, his voice a little difficult to hear over the hum of city-life. "I always love it up there."  
Leave a Comment
About the Writer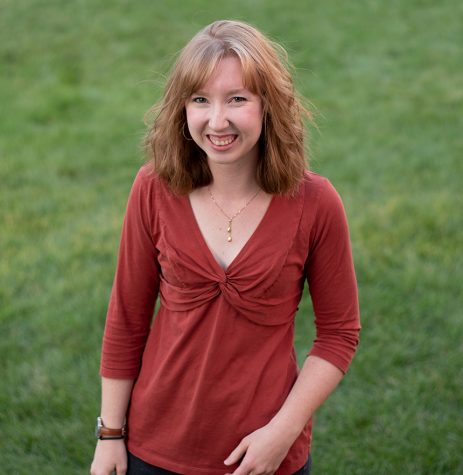 Bridget Higdon, Editor-in-Chief
Bridget Higdon is a senior English major from Sparta, New Jersey. Before becoming Editor-in-Chief, Bridget was a staff writer, the Assistant Arts Editor...