Migos contribute to the culture
Culture is an elusive term, one that many have seeked to define and understand.
Between the dab and their latest hit "Bad and Boujee," the role of Migos in pop culture is undeniable.
A staple of the notorious Atlanta trap music scene, the group was first introduced to the mainstream world when Drake hopped on the remix of their breakout single "Versace," helping it achieve certified gold status.
Since then the group has become a factory of hits and critical acclaim.
Their formula of ad lib heavy flows and simple, yet effective hooks has been attempted by many, but few acts have pulled it off as effortlessly and consistently as the Migos.
Their most second full album, "Culture," comes off the back end of their first number one hit, "Bad and Boujee" and has garnered quite a bit of hype.
The album opens with a passion-filled, although rather confusing, intro track featuring DJ Khaled yelling, "Culture album coming soon," but quickly redeems itself with the album's singles back to back to back.    
While one might assume this would make for poor balance, "Culture" makes it work. These three tracks of colorful and energetic rapping shows off the strengths of each member of the group. They do their job, establish the mood and move on.
From here we see what the album is really all about.
Combining their mastery of the triplet flow with an army of Hip Hop's most talented producers Migos display a promising level of technical skill. They even branch out into more subdued, borderline somber cuts as the album progresses.  
Alas, this departure from hard-hitting trap bangers is all too slight. It is easy to lose track of the album and let the songs blend together.
It succeeds in collecting 13 enjoyable tracks, but fails to hold up entirely as a singular work.
Those who detest the hedonist cliches of gangster rap lyrics will not find anything different here.  Pills, booty shaking and getting rich continue to make up a majority of the subject matter, but honestly it doesn't seem to make much of a difference.
Maybe that's just the lesson to be learned here.  
Migos doesn't need to sing about break ups or flowers to create a mood.  Their voices are as good as instruments; clever lyrics and heavy subject matter have been traded in for triplet flows and perfect delivery.
Migos seem to perfectly capture the world they've built for themselves on their sophomore album: while its nothing new for long time fans, it serves as a lovely introduction for the larger, uninitiated population.
About the Writer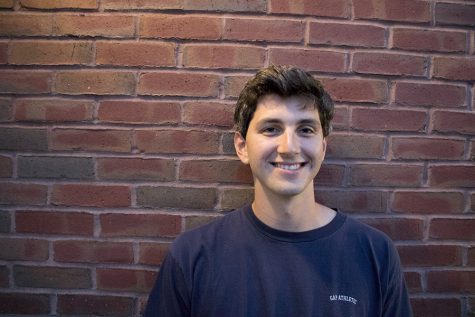 Ben Elfland, Managing Editor
Ben Elfland is the managing editor at the Vermont Cynic. He is a senior studying public communication with a minor in writing. His introduction to journalism...