Concerts at Higher Ground to look forward to and how to prepare to go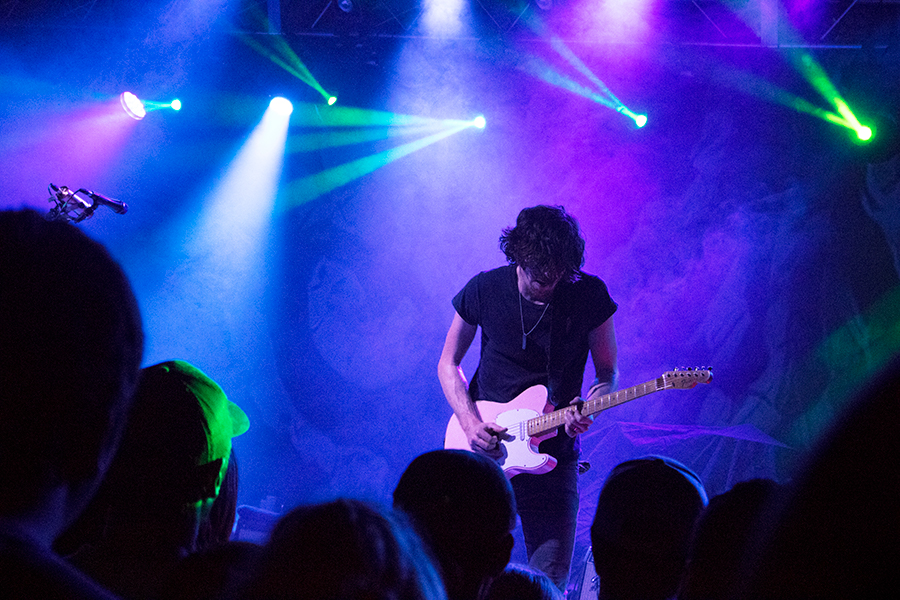 A favorite venue of concert goers in the Burlington area is geared up and ready for another year. Higher Ground's calendar is jam-packed with shows featuring next few months. Nationally headlining bands and local groups alike will take the stage.
The local Burly venue hosts a wide variety of bands, with genres ranging from jazz and EDM to rock, folk and more. These bands are welcomed by packed crowds of music-loving students and residents.
Higher Ground provides a smoke-free venue that hosts both big name artists and popular local groups alike, with most shows available to all ages. Shows are hosted in two separate rooms within Higher Ground– The Ballroom, the larger of the two rooms, and the cozier Showcase Lounge.
Vinyl Theatre, an indie rock group from Wisconsin, will take to the Ballroom stage on Sept. 11. The indie rock band's second album Origami is a "positive album with hopeful undertones, but it also touches on the harder parts of life," singer and guitarist Keegan Calmes said.
Popular actor and musician Drake Bell of Drake and Josh accord will perform in Higher Ground's Showcase Lounge on Sept. 17, with an opening act by fellow Nickelodeon star Kira Kosarin. Bell is currently three studio albums and two EPs deep into his music career, a career that has featured a range of genres, from pop rock and indie to 50s' rockabilly.
Milky Chance will perform an already sold-out show in the Ballroom on Sept. 27. If interested in getting into the show, keep an eye on student Facebook pages to see if anyone has an extra ticket or can't attend last-minute.
Postmodern Jukebox, a music collective with unique style and flair, will be hitting the Flynn Theatre stage on Oct. 26 in collaboration with Higher Ground.  Founded by pianist Scott Bradlee in 2011, the group reimagines popular songs with a vintage filter, as if they'd come out generations earlier.
Higher Ground will also be hosting the Pride Ball, an 18+ after party complete with a drag show, Sept. 8 after Burlington's pride parade.
"My first concert was Hippo Campus," sophomore Mickenzie Zadworny said.
The February 13 show drew in a large crowd of locals and students alike.
"It was a huge population of UVM kids which was a lot of fun," said Zadworny said.  She didn't like the long wait, "especially since it was during the winter," but for a popular show, the wait was to be expected.
Zadworny mentioned the venue's helpful coat check, and recommended that students attend the shows with friends. She also recommended to travel light, without a bag you'll have to keep track of all night.
An upcoming show Zadworny is the most excited about is The Growlers. The psychedelic rock group will play in the Ballroom Sept. 18.