Culture Staff Recommends: Spring fever edition
In this edition of Culture Staff Recommends, the culture writers share their entertainment picks that are pulling them through a gloomy spring and into another beautiful Burlington summer.
Christa Guzmán — Rollerskating 
Rollerskating – In the most modest way possible, when I lace up my baby blue and pink roller skates, and set off onto the bike bath, I feel like the baddest gal in the city.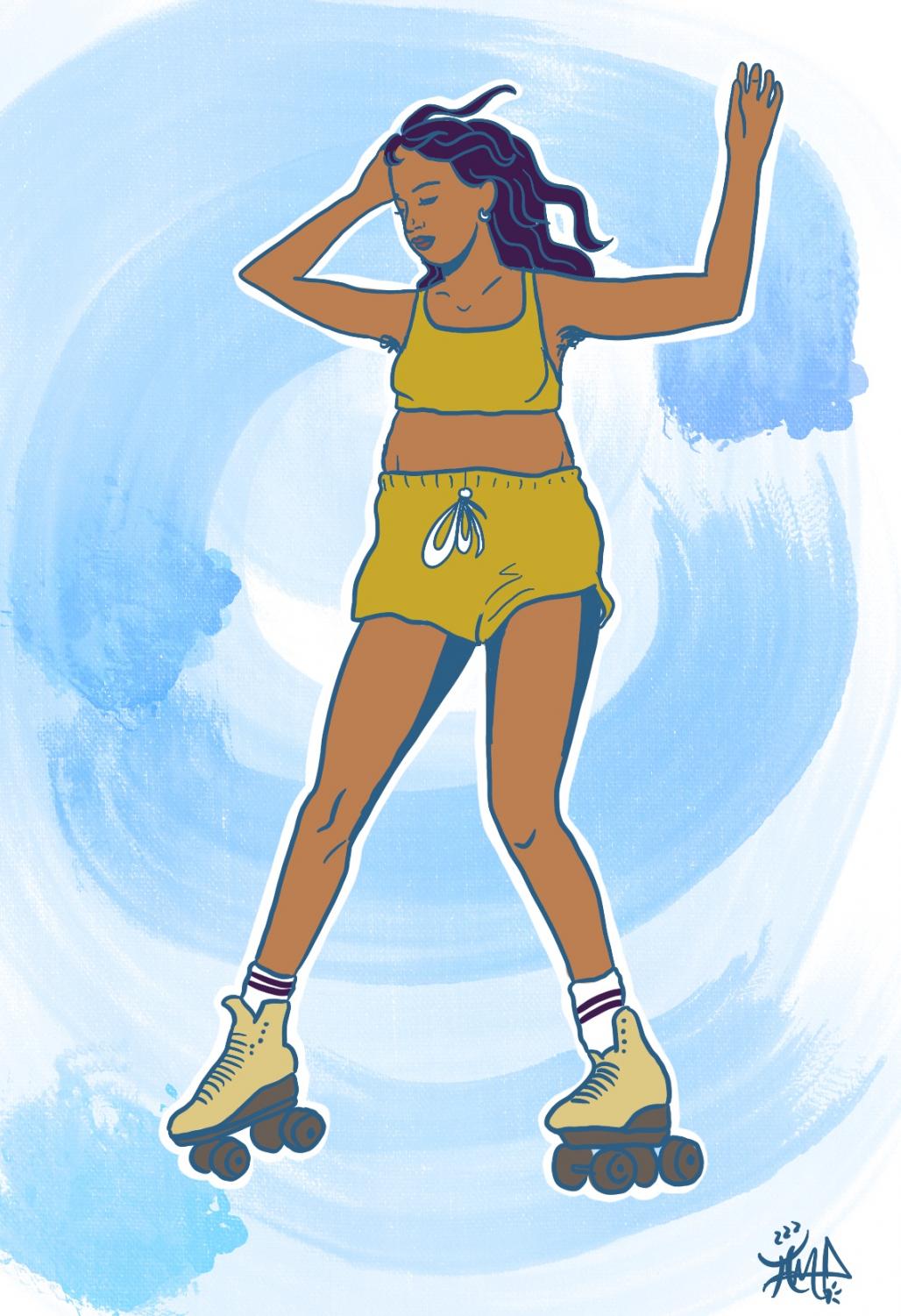 Although a lot of people think of roller skating as a "quarantine hobby," and remember all the viral TikTok videos of 70s-looking girls roller skating backwards with ease, this is a hobby that prevailed past my quarantine and into one of my favorite pastimes that I look forward to doing this Burlington summer. 
Roller Skating is a great low-impact workout that doesn't even feel like one! You'll feel high on the endorphins from your body moving and your time spent outside, which can release stress and improve your mood.
It's also a great form of transportation. I don't own a car, but my roller skates brought me from Downtown to Leddy Beach in a breeze. Don't forget a helmet and protective gear!
I dream of the day when I can skate my heart out in a crowded and colorfully-lit rink with the oldies playing over the loudspeaker. Until then, my bumpy side street and the crowded bike path will do.
Max Gerlach — "Palco" by Gilberto Gil
The birds sing, the sun shines and hearts warm with the weather; spring is here. Every year I find myself plugging in headphones and searching for a soundtrack to match the vibe. 
This year, I've settled on "Palco," released by Portuguese artist Gilberto Gil on his 1984 album titled "Luar." The muted backing guitars and tight backbeat give the song a bounce that pulls a listener out of their seat and has them grooving in no time.
Gil's voice floats effortlessly across the ocean of percussion and synths that pepper the background of the tune. Elegantly, a rich call and response with bright vocal harmonies brings the listeners into the chorus. Tight brass lines accent catchy vocals, doing perfect justice to the joy of spring.
This song feels like the sun on your neck as you sit on the grass. It smells like flowers from just outside your bedroom window. It looks like the smile on your friends' faces under a bright blue sky. Windows down or headphones in, in the house or at the beach, "Palco" will undoubtedly bring spring to your soul. 
Cyrus Oswald — Fresh Air from NPR
NPR show Fresh Air can come off as aloof and unapproachable, but I find myself drawn to it to make sense of the world around me. Host Terry Gross, or frequent stand-in host Dave Davies, holds engaging conversations with a variety of guests, from scholar-activists to career military officials. This podcast and radio show from WHYY Philadelphia public radio, strikes a beautiful balance of timeless and timely.
One of the ways I've found joy in the pandemic has been through taking time to do simple talks while listening to a podcast or music. While performing these chores, like cooking dinner or folding laundry, I find myself coming back to Fresh Air. Guests are frequently experts in their respective fields or authors with recently published pieces who back up their opinions with well researched information. Although the show can be fact-dense, Terry Gross keeps the conversation intriguing through introducing occasional alternate opinions and probing questions.
A recent episode with writer Louise Erdrich explored the continuous indigenous resistance to forced assimilation. Erdrich not only told interesting stories with great elegance, but the episode was also very timely considering recent discussions of potential indigenous land-back programs. This is classic Fresh Air: interesting people giving insight to enduring issues.
Sophia Venturo — Oldies
Oldies — the cream of the pop, rock, surf and doo-wop crop out of the late twentieth century. With the help of platforms like TikTok, more and more of this class of music history is entering the modern atmosphere.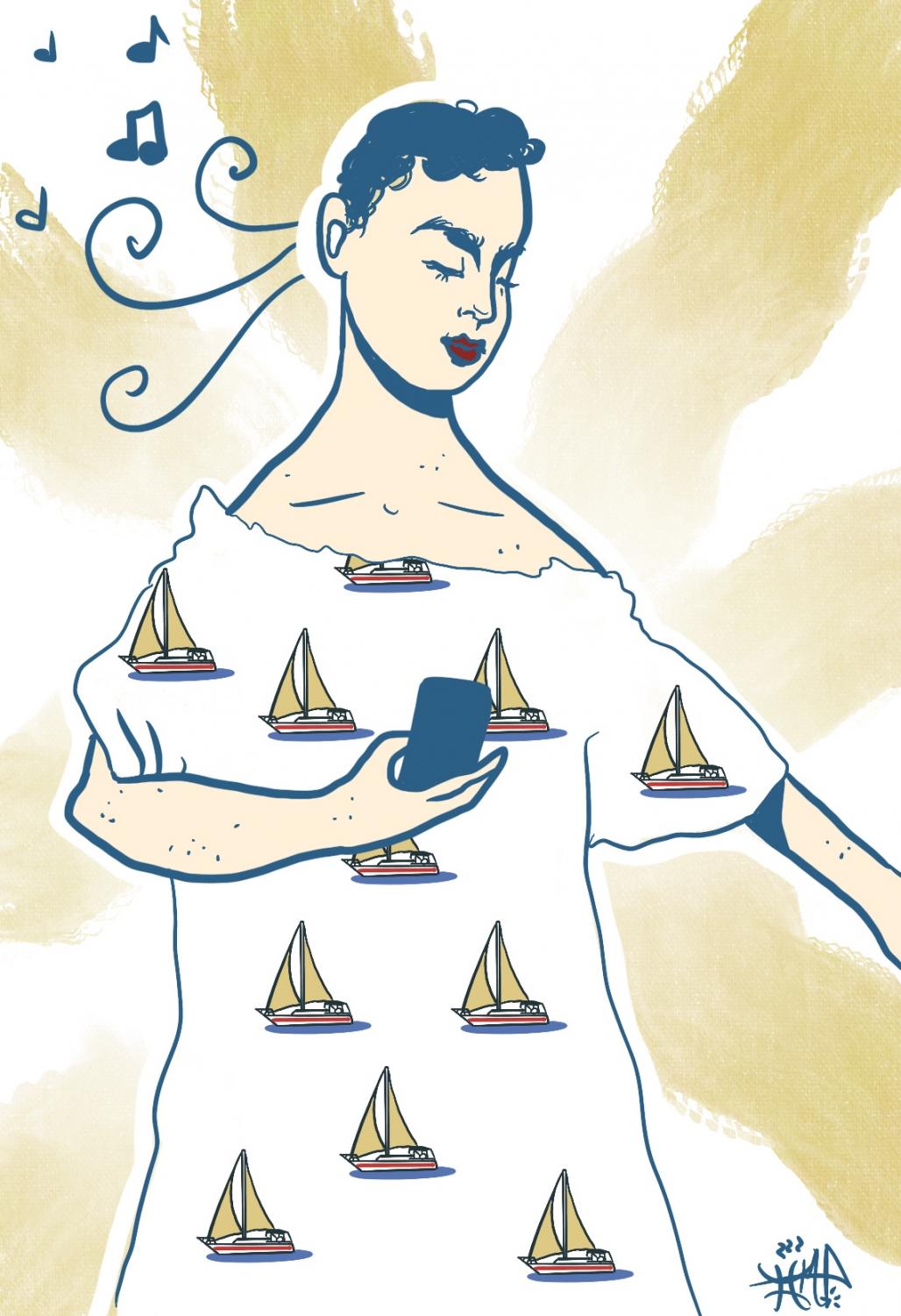 Songs like the Bee Gees' "More Than a Woman" and The Mamas and Papas' "Dedicated To the One I Love" play over compilations of aesthetic images showing sunny villas and cityscapes that despite being out of reach for most of us, succeed in making me crave sunshine and little responsibility. 
Lately I've been bumping Patti Page's "Old Cape Cod," despite having never visited, it makes me miss it terribly. She sings of the beach and all its charms through lulling harmonies against a background of singing strings that evoke the sense of a tired, peaceful summer evening. 
Or if you're looking to ignite your Hot Girl Summer with a blast from the past, try Serge Gainsbourg and Jane Birkin's version of "Je t'aime moi non plus." Banned on the radio in several countries for its breathy, suggestive nature, "Je t'aime moi non plus" evokes summer love in a much different way than Ms. Page's wholesome ballad. 
And lastly, I must mention Peggy Lee and "Pass me By," where she confidently and lovingly asks everyone to please, get out of her way. She struts over a simple bass and snare drum with some peek-a-boos from some horns and whistles, instructing the listener, "If you don't happen to like it / Pass me by." 
Let Peggy, Patti and Jane push you through finals and transport you through the pleasures of summer, past and present.
Laura Clifford — "Call Me By Your Name" by Andre Aciman 
I am well aware that the "Call Me By Your Name" hype has long passed, but I don't think the book got nearly enough recognition compared to the movie. Before reading "Call Me By Your Name," I thought it was glorified gay smut, in all honesty, but that couldn't be further from the truth. Maybe it unjustly got that reputation solely because it is gay, but I digress. 
"Call Me By Your Name" is literature, guys. And I say "literature" with the inflection of a pretentious English major, elongating the "i" and tilting my head to the left in a convincing, somewhat patronizing fashion. Aciman is a fantastic writer. His prose is poetic and lyrical, and the whole book is brimmed with substance, effectively rebuking the notion that because it is a gay romance, it's smut. (Yes, I am conveniently not mentioning the concerning age gap between Elio and Oliver because I really just don't want to think about it).  
The setting is really what makes this such a good read heading into summer. 80's Italian countryside– need I say more? If you need to feel whisked away from the sad world of finals during a pandemic, look no further. I laughed, I cried, I cried again and wanted to crawl into a hole, curl up and die in the best way possible. Get to it!
Allie O'Connor — Will Paquin
Between final essays, projects and upcoming exams, I've been doing just about anything I can to procrastinate before I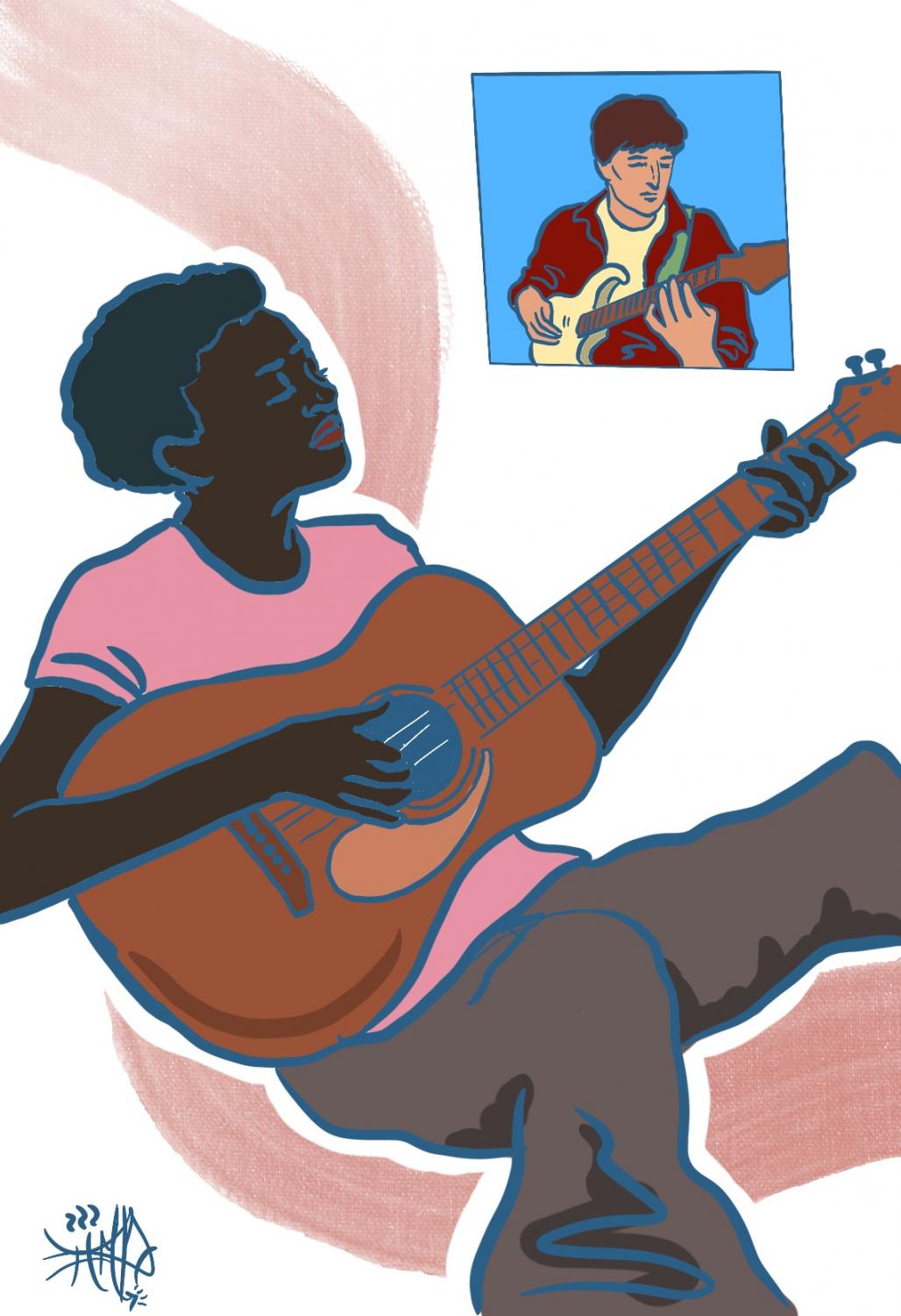 graduate. This has manifested in the form of spending hours on Tik Tok. If anything good has come from my scrolling habit, it's definitely my ever-updating music collection.
Recently I've been introduced to several small and independent musicians by viral videos that feature previews and clips of their work. While sometimes the song is finished and Tik Tok is just the artist's chosen marketing medium, more often than not I stumble onto unfinished demos of songs that users swarm to and save in the hopes of getting a fully produced version.
One of my favorite artists from the social media platform is singer and guitarist Will Paquin. Much of Paquin's Tik Tok content consists of his songs as works in progress, and the tracks that have followed them have never disappointed. 
The riff from his first single "Chandelier" quickly reached over 4 million views, after which the Boston University student released the track without the help of a label. 
Paquin has since released two other songs—"Now You Know," a bitter ode to regret and bad decisions, and "21," a sadder track about wasting time. His music features unique riffs, soft beats, and passionate vocals, demonstrating Paquin's talent in all of its sad boy glory.