Students lament live at 'Lonely Hearts Club' variety show
Echoing through the first floor of the Davis Center were sounds of students eagerly showcasing their talents for an audience just excited to be at a live show. 
On Friday, March 12 UVM Program Board put on the Lonely Hearts Club open mic night. The event's theme centered around shared loneliness, lost love and missed connections giving students the opportunity to express any feelings of woe they have. 
With pandemic induced  isolation and the world becoming increasingly experienced through computer screens, students have less opportunities to find community. This event was a place for students to share their experience and their talent.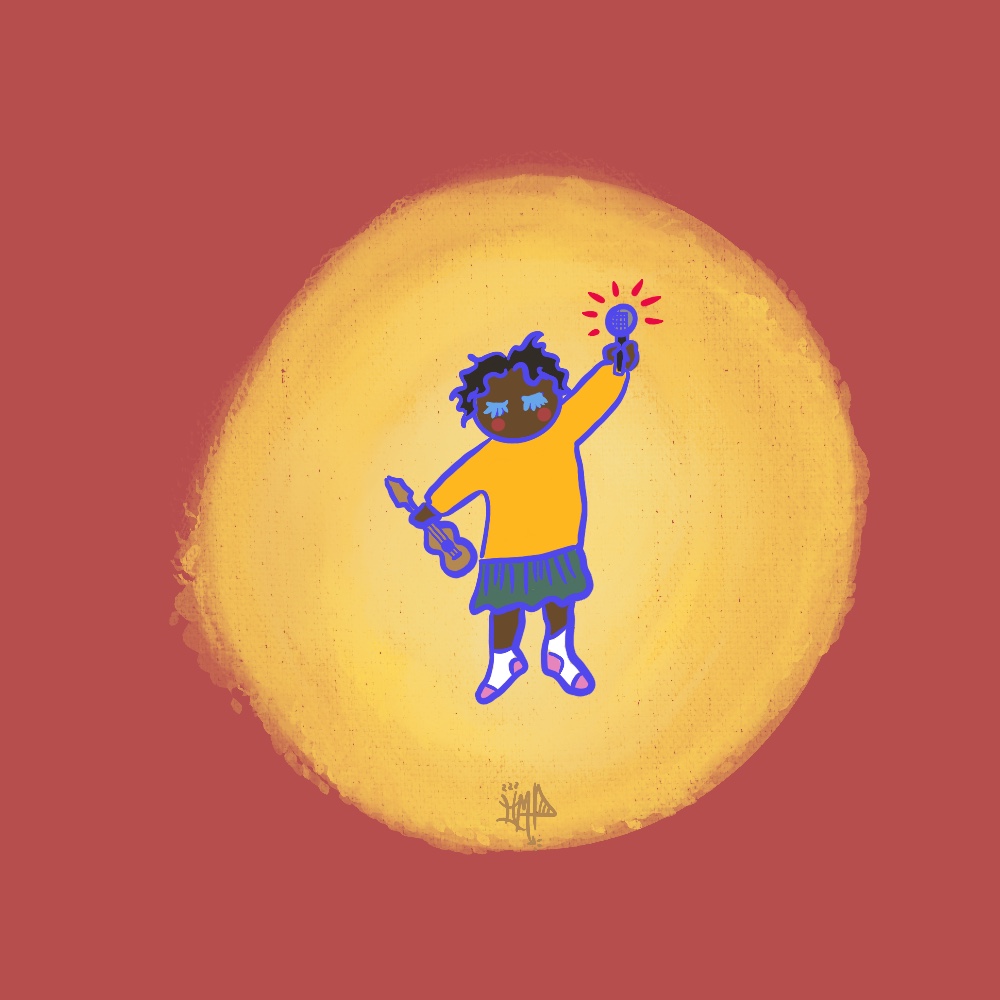 For first-year Flynn O'Patz  the theme of the event was a perfect opportunity for him to make his open mic debut and showcase his sappy song repertoire.
"I've been practicing so much since the pandemic began and I've never done an open so this seemed perfect," Opatz said. "Sad songs about love are what I do and I have a million to choose from."
The first song he performed for the socially distanced crowd at Brennan's Pub was "Mama You've Been On My Mind" by Jeff Buckly. After a positive first time on stage, O'Patz was enthusiastically welcomed back to perform the Shakey Graves's song "Tomorrow." 
For O'Patz, the Lonely Hearts Club theme was especially fitting. It was a chance for him to apply recent experiences of growth to his art and give his performances of  enhanced personality. 
"I fell in love for the first time during this pandemic. Then I fell out of love for the first time," O'Patz said. "I have a new understanding of what those songwriters were talking about and a deeper connection to the music." 
Sophomore Phineas Potter said his recent experiences during the pandemic have fueled his creativity with music and song-writing. His first came to the stage with a ukulele and an original song titled "I Like The Size Of My Bed." 
 "I had written a song on this Valentine's day that I thought would fit the theme," Potter said. "I don't think it would have come about if it wasn't for the extra time at home this year." 
Potter came back to the stage accompanied by his band, Travis and the Beanie Babies for another crowd pleasing performance. 
Other students who performed said they were motivated more by the chance to do so in front of a crowd than the theme itself.
This was the case for sophomore Lauren Smathers, a classically trained violinist who spent her entire childhood playing in recitals. 
Though she brings her instrument to Church Street on weekends to make a few dollars, she has not been able to formally play for an audience since the world shut down last March. 
"I love performing because you have to kind of think up on the spot. You have to be okay with making mistakes," Smathers said. "I get really passionate when I'm playing and it was cool watching other people tonight becauseI know they're feeling the same thing I feel when they perform." 
Audience member sophomore Amelia Curley has a musical background in cello and loved seeing her peers doing what they loved, she said. For her though, the in-person aspect of the open-mic is what made the night. 
"I love seeing new faces and meeting new people," Curley said. "It has been so challenging with the restrictions on campus to do so and tonight I got the chance."
Junior UPB staff member Adrian Pastor, senior, was happy to be able to help provide a safe space for people to do so, he said. 
"I think it's great that we have events like this like an open mic because that does spark a lot of creativity, a lot of growth and a lot  of self reflection," Pastor said. "Events like these give you the platform to do that. I think that is just a really amazing thing."
The inventive way of planning social events that is now needed to stay safe is now essential.  Pastor is optimistic that UVM will be offering more events like this to build and strengthen the campus community, he said. 
He hopes the success of this event will help gain the trust of students and prompt more accessible gatherings. 
"I think the in person elements are very important for people to feel like they're having that social connection and through events like these," Pastor said. "We're providing a safe space to gather."