UVM Salsa Team offers a supportive community for all dancers
Editors Note: This story was updated on Oct. 6th at 7:30 p.m. to correctly identify a source.
Partnered up and moving to the beat of Latin music, members of the UVM Salsa Team join together to exercise and make art every Sunday night.
The Salsa Team coordinates practices and community classes, goes to salsa festivals and hosts "salsa boot camps." The team aims to create an inclusive community that acts as a safe space for dancers of all backgrounds and different levels, according to the Salsa Team's president, senior Alissa Walkowiak.
Amidst the height of the COVID-19 pandemic in 2020, Walkowiak found her community in the UVM Salsa Team.
Looking to meet people in person rather than over Teams, Walkowiak followed the directions on a poster to her first practice. After that first meeting, she was hooked by the sense of support she experienced. 
Walkowiak, who identifies as white and has experience in other types of dance, found salsa to be more fun and genuine than other forms of dancing.
"I felt like I was in a supportive community," Walkowiak said.
At the core of the team, community is what it's all about, she said. It's something inherent to the dance style.
The club, which meets two times a week for private sessions and hosts one class per week open to the larger UVM community, focuses on fostering a safe and welcoming space.
"It's our duty to create a welcoming and safe community," Walkowiak said. "It's a way to establish a community and exercise and create art together and have a great time."
During a recent Sunday evening session, dancers partnered up and stepped in time to a song that boomed from a small speaker. After the practice, team members complimented each other's moves and joked around.
For the team, the sense of community extends beyond practices and the dance floor. Walkowiak recalls spending time watching movies or playing "Just Dance" with the group as some of her most special moments with them.
"We dance, we support each other, we hang out," Walkowiak said. "We always say we're a team on and off the dance floor."
For sophomore Brian Nuñez, the club was something he knew he wanted to join before coming to UVM.
"When it comes to dancing to Latin music, it's something I really enjoy," said Nuñez, who identifies as Hispanic. "It's part of my culture."
Similar to Walkowiak, Nuñez found a welcoming friend group after joining the team his first year.
"It's definitely very inclusive and I can just be myself when I meet with the team," Nuñez said. "[We] just have fun dancing with other people."
Nuñez, who lived in the Dominican Republic until he was 13, grew up dancing to Latin music with his family and friends at parties and other events, he said.
Since becoming a member of the team, it has grown into a more influential and important aspect of his time at UVM.
"It's a community, it's my little niche that I found here at UVM," Nuñez said.
Nuñez's own personal experiences reflect what the team aims to be for people: a safe space where all dancers, from all backgrounds and all different skill levels, can come together and support each other.
The Salsa Team's community lessons, which are open to the UVM community, run from 8-9 p.m. on Fridays in the Mann Hall Gym on Trinity campus.
About the Writer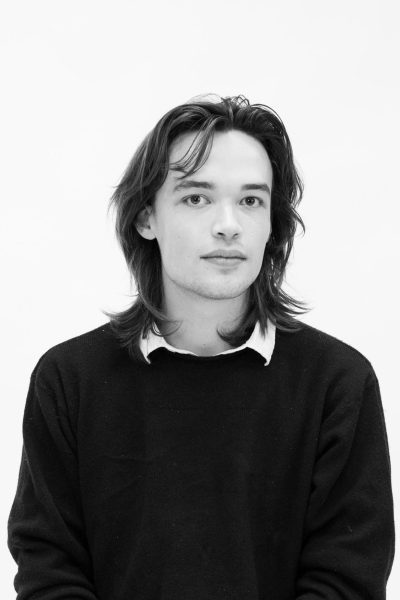 Eamon Dunn, Co-Editor-in-Chief
(He/him)

Eamon Dunn is a senior English major with a studio art minor. He joined the Cynic his sophomore year as a culture staff writer and was the...